After hearing from very sweet Kristin Sloan and some others, and having the day to think stuff over, I feel much better about things regarding my last post. Still dismayed that it happened (and it definitely was not in any way, shape or form Kristin's fault!!), but I guess the lesson I've learned is that you have to not let people instigate crap and get a rise out of you, both in blogs and in life. So, I'm over it!
Anyway, it was an okay day… but would've been better if the weather forecaster was more correct about the weather! It was definitely nowhere near the upper 50s / low 60s, but I went to the park anyway:
Both pics are of Strawberry Fields — -people hot-blooded enough to hang out on the benches, and in some cases, sing and play guitar to each other!
Still too chilly for me to hang out outside for more than about 45 minutes, so came home and immersed myself in brain candy 🙂 Slightly embarrassed to admit I'm reading this, but what better way to try to get over being bummed, right! I bought this book for $1 at my local library's sale — can't get a better price on such candy 🙂
And then got the mail and was delighted to see an offer from Theater Development Fund of discount tickets to see the Eifman Ballet at City Center in April! Very excited — I'd wanted to see them, and, with all the money I spend on ballroom leaving me little for any outside leisure spending money, I'm always thrilled about getting a deal 🙂 Thanks TDF!!
Anyway, my friend from the studio, Elaine, and I are planning to go out to costume-maker Valentina's shop next weekend, so I have to figure out what kind of costume I want for the showcase. Jacob had suggested something strapless and backless (how's it gonna stay on???) with long gloves. Sounds beautiful but he also said it wouldn't look completely right without being covered with rhinestones, which I don't know if I can afford this time around. Ballroom's getting REALLY expensive — just spent nearly $1000 for 10 lessons!! He said I could always buy them and put them on myself which would be considerably cheaper, but I don't know if I trust myself to do a good job with such a thing! Anyway, thinking about Rita Hayworth as my role-model, since it's foxtrot and all, I came up with some ideas: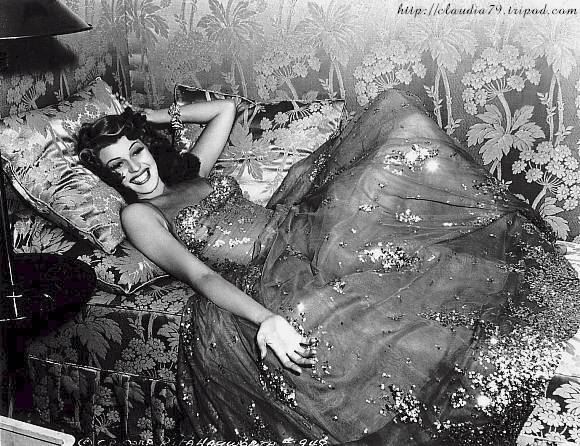 If there's mesh covering at the top, it'd stay on… Or: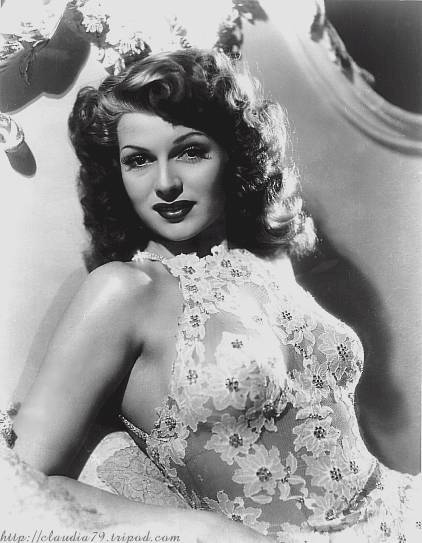 This kind of top is pretty… As is this: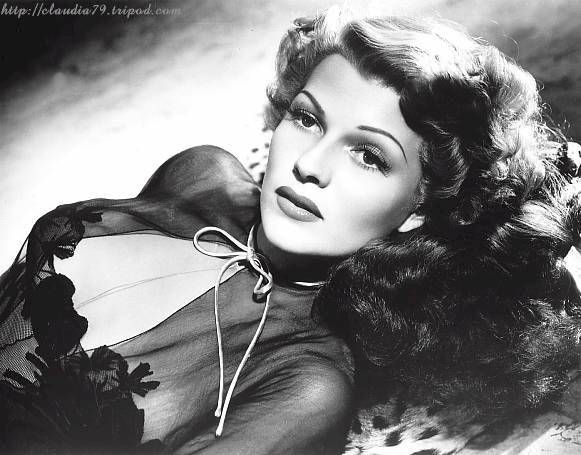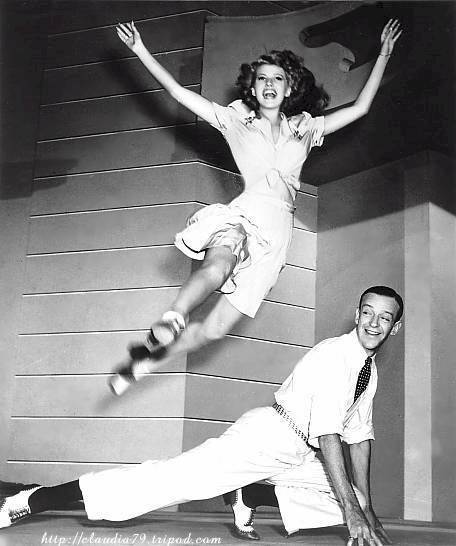 How cute is she!! I so wanna be her!!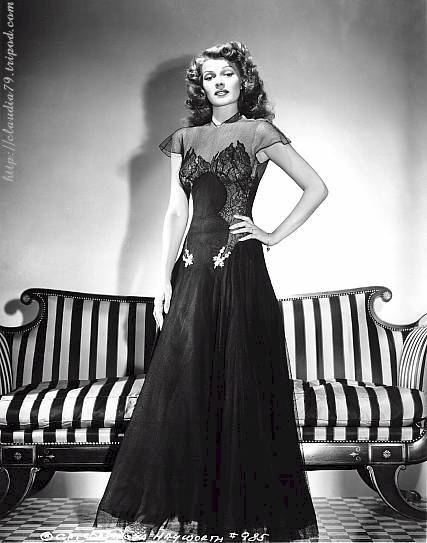 Hmmmm.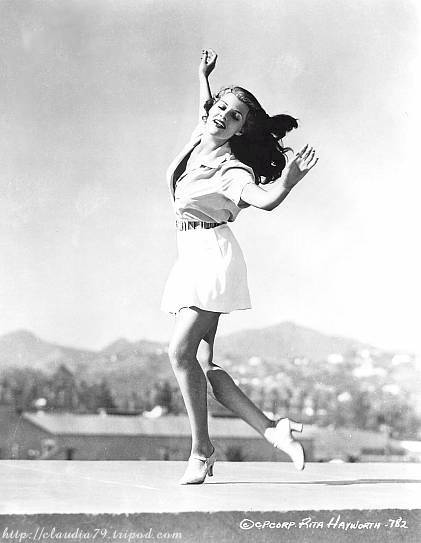 Aww….!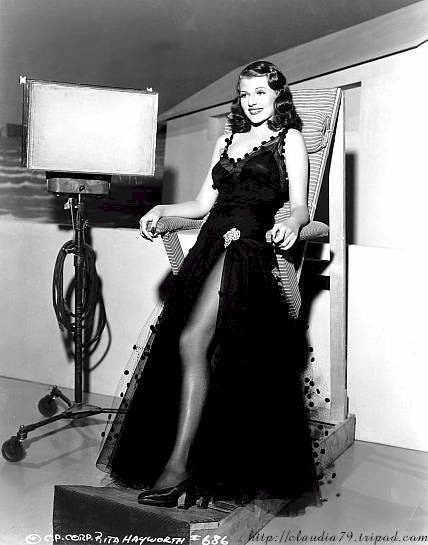 Another possibility, although that one may be too expensive. Longer = more money…especially if rhinestones are involved…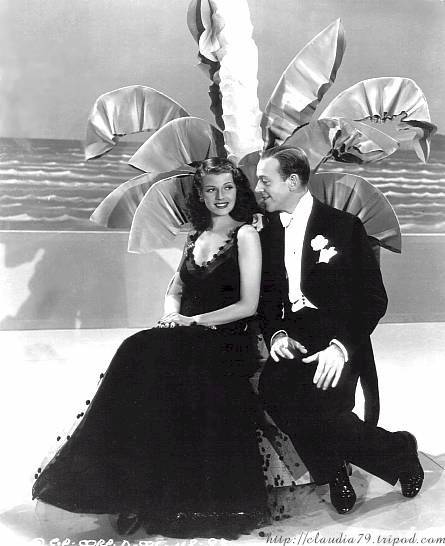 Oh, but aren't they cute!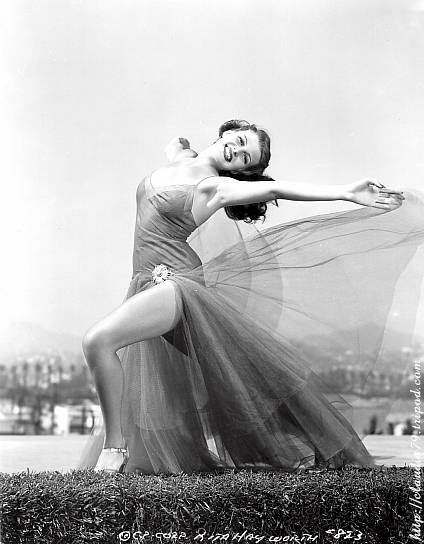 Something like this is what I really really love — the flowing, layered chiffon skirt, part of which can be gathered and held up with the hand at certain points. Which is really similar to the basic black that Elaine Kudo wore in the original Sinatra Suites:
Dunno if you can really see it, but it's a basic black leotard with a black chiffon skirt, about knee length, and only a few rhinestones right on the top on the bust. May be perfect for my routine, and perfectly affordable 🙂
By the way, all of the above pictures of Rita Hayworth are taken from this website.