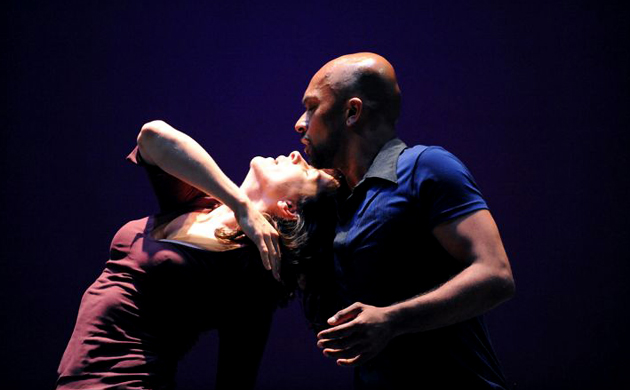 (photo by Tristram Kenton from The Guardian)
Oh, I am so jealous of anyone who's in London right now. I went to the bookstore yesterday in search of the new issue of Movmnt magazine. Couldn't find it but found an article in Dance International magazine about a new performance at the National in London, a collaboration between my favorite actress and Akram Khan, an intriguing dancer and choreographer whom I'd seen here last year and who I wrote about here.
Here is critic Judith Mackrell's review of the evening (she thought Khan brilliant and lauds Binoche for continual self-reinvention but found her dance range too limited to sustain an entire performance, which, as much as I love Binoche as an actor, is unsurprising to me given the difficulty of learning to dance in adulthood). I'd still love to see it though. Here are some photos, and here's an interview with Binoche. If anyone is in London and sees this, please do let me know.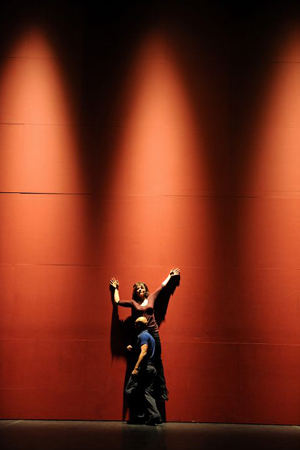 (photo: Tristram Kenton)