I was in the bookstore the other day looking for literary magazines and somehow got caught up in the latest issue of Vogue Hommes International. I've been a fan of Keanu Reeves all the way back since River's Edge (honestly) and I saw on the cover that there was an interview inside with Bret Easton Ellis (novelist, Less Than Zero, American Psycho, Glamorama, etc. etc.) Interview with BEE is pretty funny, actually, in a way it likely wasn't intended to be. IE: interviewer: So, you were an icon in, like the 80's. BEE: Yeah, it was hard being an icon. And confusing. Seriously. I'd get in a fight with my boyfriend and I'd be like, wait, you can't criticize me; I'm an icon!" But my favorite BEE quote is here.
Anyway, I was flipping through and there are all these little mini interviews with and photos of writers (Stefan Merrill Block too!), architects, actors and filmmakers, of course designers and models.
(French actor / filmmaker Louis Garrel by Bruce Weber, images from here)
But not a single dancer anywhere. Why not? They'd make such good models 🙂
(photos of Sebastien Marcovici and Robert Fairchild by Paul Kolnik, from NYCB website)
(Jose Carreno and Roberto Bolle by Tommy Ng, from ExploreDance)
(David Hallberg and Herman Cornejo in Gene Schiavone pic, from here)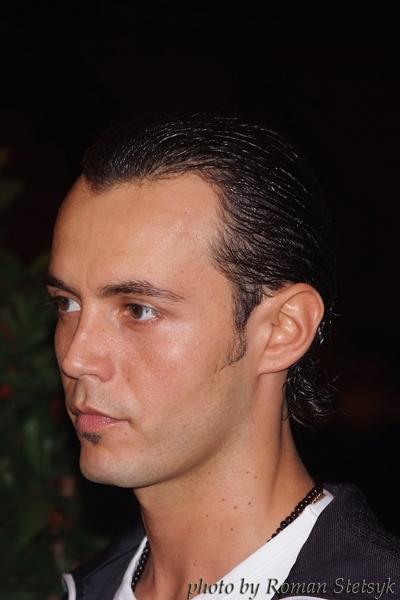 (Sergey Surkov, my photo; Slavik Kryklyvyy from here)
(Arunas Bizokas, my photo; Linas Koreiva, from here and here)
Vogue Hommes should so hire me to compile a dancer spread! Fabrizio Ferri can do the pictures. Maybe Bruce Weber, though he can get kind of cliched and corny… No, Fabrizio.
Then, yesterday, I saw Valentino: The Last Emperor, which was pretty good. The Dolce Vita-esque scenes were the best 🙂  And it reminded me of Fashion Week's being moved from Bryant Square to Lincoln Center, and I thought how excellent (and fitting of course) it would be to have NYCB and ABT ballerinas as the models, an idea Kristin Sloan had proposed on the Winger a while back. Ballerinas generally have far better bodies than models. Come on!
(Stella Abrera, photo by Nancy Ellison, taken from here)
(Irina Dvorovenko, from ABT website)
(Janie Taylor, by Paul Kolnik, from ExploreDance)
How sweet would Janie look in this Valentino gown (middle, pink, image from here)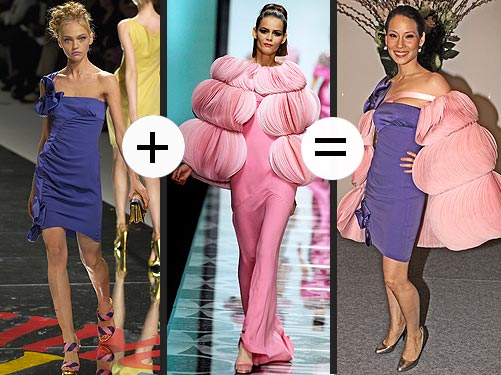 And Irina in this (image, here):