Herman Cornejo and Xiomara Reyes, photo by Gene Schiavone from Ballet.co.
Finally, Pashmina week is here!
I couldn't find any pictures of the pashmina lifts, but watch this video — two occur around 430-440 and 528-532. By the way, that clip, from a BBC broadcast apparently, is really good — the Royal's Darcey Bussell talks about MacMillan's gorgeous balcony pas de deux and then it's performed by the great Carlos Acosta and Tamara Rojo.
Anyway, last night's debut cast at ABT was Marcelo Gomes and Diana Vishneva in the leads. It was excellent. The audience collectively rose to its feet right after the curtain went down on the two lovers, dead in the crypt, and hardly anyone sat down or left until after the final curtain call. And a significant amount of people didn't even want to leave then, after all the lights came up. I don't think I've ever seen quite that kind of crowd reaction before. Diana was the best I've ever seen her (she's really growing on me). The end was a bit melodramatic and overdone, but that aside, her performance was brilliant — perfectly and passionately danced and in character throughout. And the bourrees 😀 Marcelo is always perfect. He's the lifting king in this very lift-heavy ballet. And he's of course very romantic and passionate to boot 🙂 He's never not completely made my night at ABT. He kissed Diana on the lips during curtain call; audience went "awwwwwww!"
Herman Cornejo danced Mercutio, and, believe me, there's no one better for that part. No one! Audience went wild over him, nearly as much as the leads. Veronika Part replaced Stella Abrera as Lady Capulet. It's not a dancing role but a very serious acting one. I've never seen a more tragic Lady Capulet. I really felt her horror at Tybalt's death. I almost cried with her. Isaac Stappas was a very good Tybalt, very virile, very threatening, but ultimately vulnerable. And Carlos Lopez was a very good Benvolio — he landed all of his jumps very well 🙂
And 95-year-old Frederic Franklin played Friar Lawrence (and got loads of applause for it when he first appeared onstage — for a minute I thought they were going to have to stop the music so he could take a bow!) Above photo of Franklin, with Marcelo Gomes as Romeo and Julie Kent as Juliet, from Liverpool Daily.
So the rest of the week: Marcelo will dance Romeo once more, on Wednesday night, with Paloma Herrera as Juliet. Tonight (Tuesday) and Saturday night Roberto Bolle dances with Irina Dvorovenko (a must-see performance). Wednesday and Saturday matinees are David Hallberg and Gillian Murphy. And Friday night are Herman Cornejo and Xiomara Reyes in the leads. Thursday night's performance should be special: the young Hee Seo and Cory Stearns are making their debuts in the roles, and, according to the Playbill, there is also to be a little celebration that night in honor of Franklin, who will again play Friar Lawrence.
Pretty amazing to still be onstage at 95!
At a celebration earlier this year, from Liverpool Daily Post (sweet article too).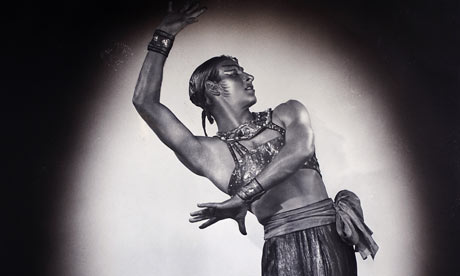 Photo by Andrew Testa, of Franklin dancing in the 1940s, from Judith Mackrell's Guardian column.
For ABT's schedule and ticket info, go here.