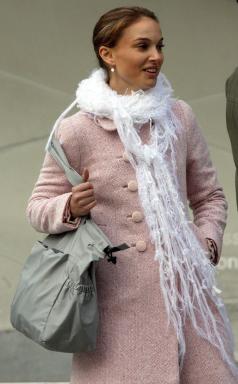 I've been hearing rumors about this for a while now, but now that the celeb gossip mags are starting to pick it up, I feel authorized to post about it. Millepied is doing the choreography for the upcoming film Black Swan, which Portman is starring in.
Ever since the World Series, I'd been secretly hoping for a Derek Jeter / Ashley Bouder romance (don't know why; just thought they'd look so cute together — she seems to be his type and he needs an athletic woman to kind of play-rival him and to show him how to really jump 🙂 — and how fun would it be to see him at Lincoln Center all the time!) but, okay this will certainly do as well… 🙂
Photos above from The Hollywood Gossip.