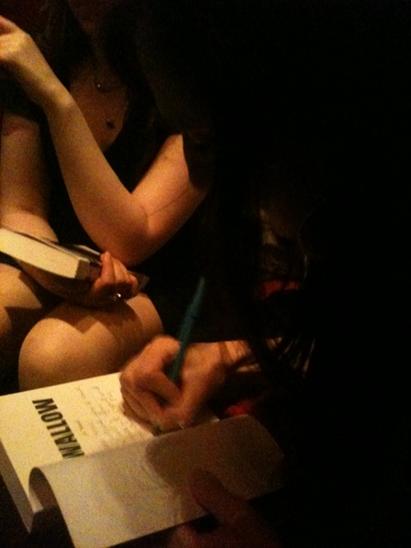 Thank you so much to everyone who showed up last night for my little book celebration party! And as well to those who couldn't come but who were there in spirit

I'm so very grateful to have such wonderful longtime personal friends as well as newer-ish Facebook and blog reader friends and Tweeps with whom to celebrate such things. And, as always, I'm immensely grateful for everyone's support. Thank you, you guys!
Photo taken by my good friend and fellow writer, Ariel Davis.