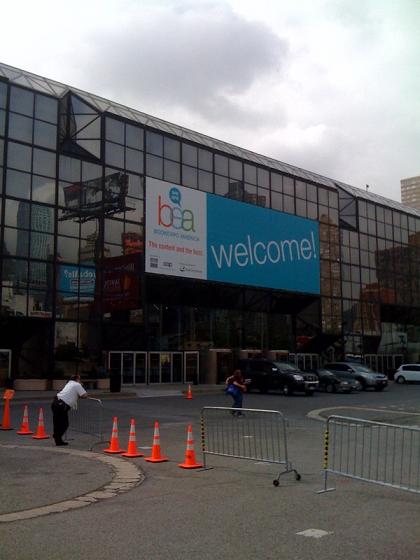 You guys, I am sorry about being out of it the last few days. BookExpo America is currently underway at the Javits Center and my week is nuts. But I promise to get up a review of the two ABT Bayaderes that I saw last week — especially since it was Cory Stearns's debut as Solor and Hee Seo's debut as Gamzatti! I will write more later this week, after all the madness has ended. In the meantime, here are some photos of BEA thus far. Above, the entrance, although early in the week there wasn't much activity. Today is the beginning of the free galley (book before book goes to market) giveaways so I think it'll be a lot more packed.
Big advertisement for John Grisham's new, soon-to-be-released book — because who needs more publicity than John Grisham, right?
Inside the Javits Center. I'm standing in the ridiculously long Starbucks line, for my overpriced cup of coffee. Everything in Javits is ridiculously expensive. If you ever have a conference there, bring your lunch!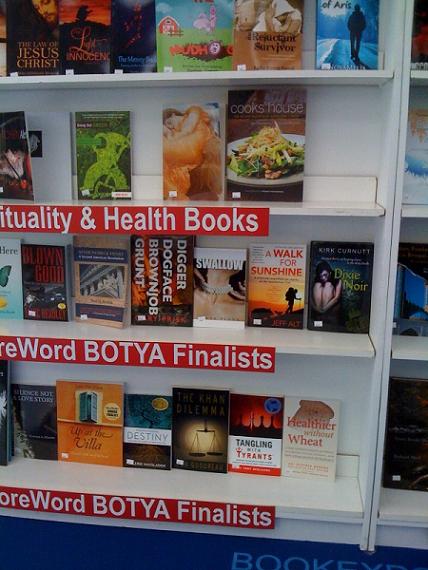 My book, along with some of the other Book of the Year Award finalists in the ForeWord Reviews stand at the new book exhibit.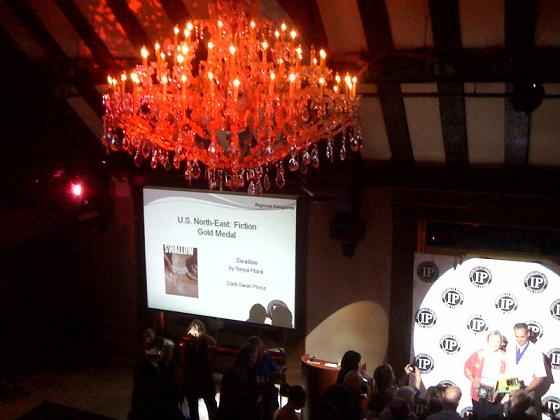 And last night at Providence in midtown was the IPPY (Independent Publisher) Book Awards. For each of the gold medalists they had a continuous little slide show whereby they'd project a picture of the cover of your book, along with details like author and publisher, onto these big screens throughout the restaurant so everyone could see. Very very nice 🙂
Anyway, thoughts on Bayadere, as well as the Millepied / Karoui / Escaich event at the Guggenheim coming soon!