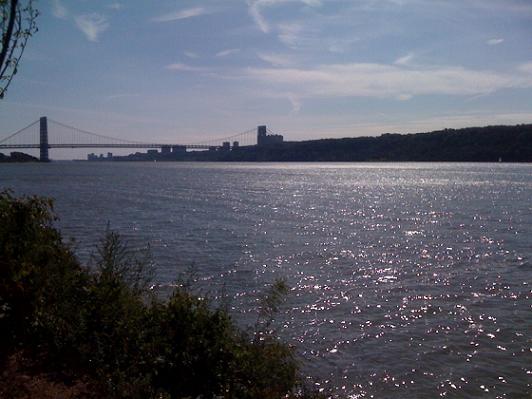 I spent much of this and last weekend up in Washington Heights / Inwood, the area north of Harlem and just below the Bronx on the west side of Manhattan. I have several friends who live up there and are trying to convince me to move. It's really beautiful, much of it inhabited by Dominican immigrants. A-Rod was born there and his father once had a shoe store somewhere in that neighborhood – I really wanted to know where that was!
The top photo is taken more from the Inwood area (the northernmost part of Manhattan), and you can see George Washington bridge, which connects Manhattan to New Jersey. The river is the Hudson.
Kids playing baseball in Inwood park. The diamonds were really full and the teams looked serious! Like a training ground for little athletes 🙂
I found the best Mexican restaurant in the city, Papasito, on Dyckman Street, the border between Inwood and Washington Heights. It's a funny area – there will be a very chi chi block, even a gated community – which I don't know I've seen anywhere else in NYC, and then right across the street a far less privileged area. There was this tiny section of Dyckman with these five-star restaurants, such as this one. And right across Broadway, totally different story. Anyway, I had the best chili relleno I have ever had in my life at Papasito!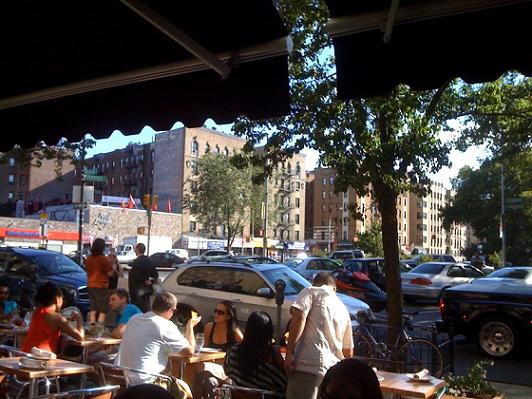 Here's my view from the restaurant.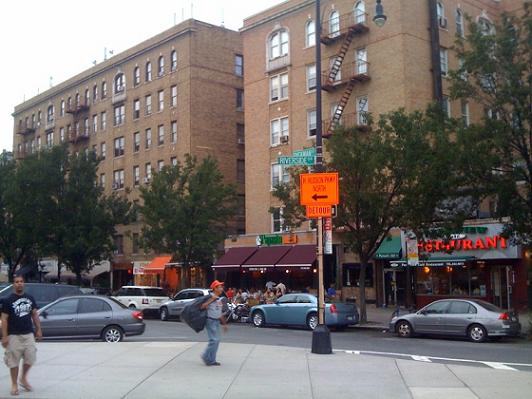 The restaurant's the one with the green lettering in the middle of the picture.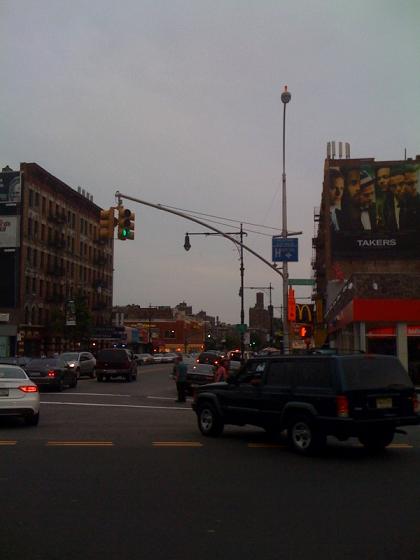 And this is down the east side of Dyckman. I met the sweetest Dominican man working in a bodega where I bought a bottle of water. So polite! He kind of reminded me of a Dominican version of Dolores's father in Mambo Kings Play Songs of Love 🙂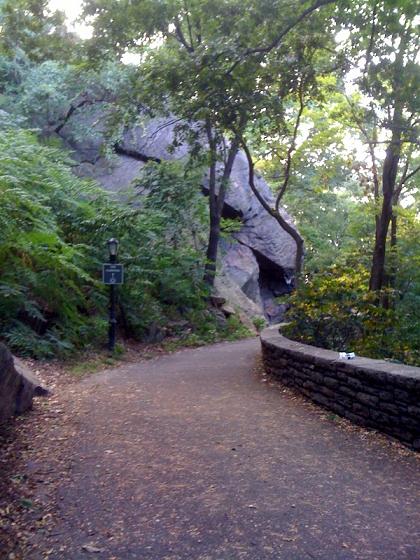 This is Fort Tryon park. Beautiful! Lots of kind of scary-looking cliffs though. It leads up to the Cloisters, an old monastery that houses some of the Metropolitan Museum of Art's Medieval collection.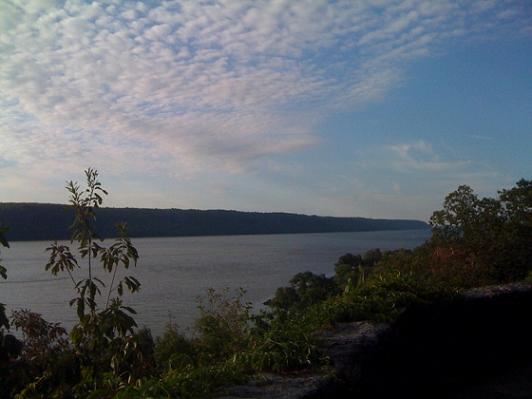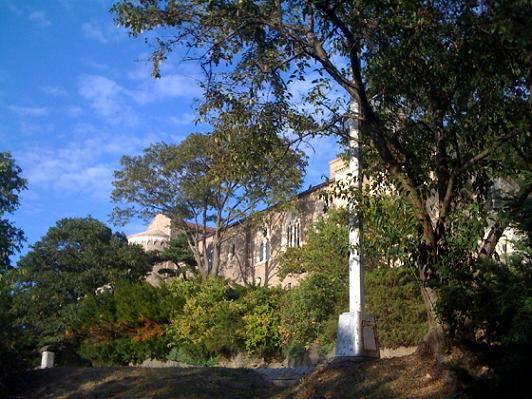 The Cloisters.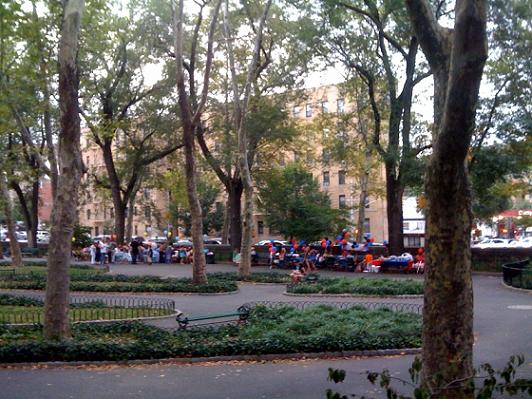 Dominican pic-nic-ers in Fort Tryon park, right across the street from Papasito. The Dominicans really know how to throw a party – they had bouquets upon bouquets of colorful balloons everywhere, lots of food, and merengue music!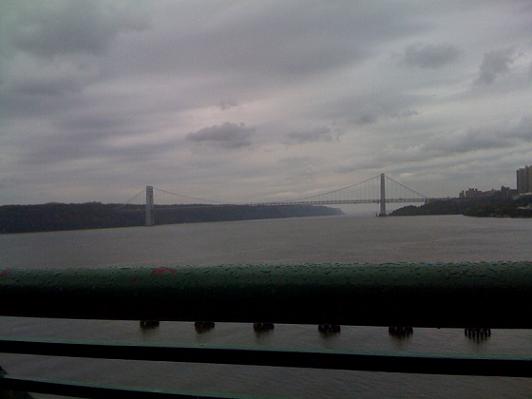 This is from the southern part of Washington Heights, in Riverbank park, which is actually in Harlem. So many parks in Manhattan along the river that I never knew of.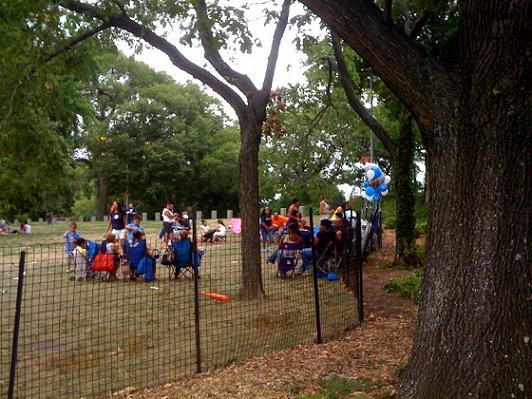 More parties in the park, back in the upper end of Fort Tyron park.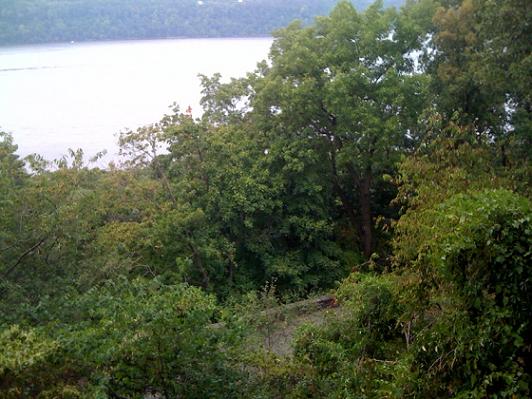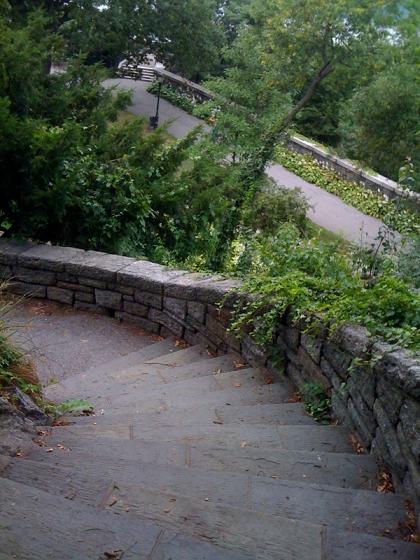 The Cloisters gardens / lower end of Fort Tryon park.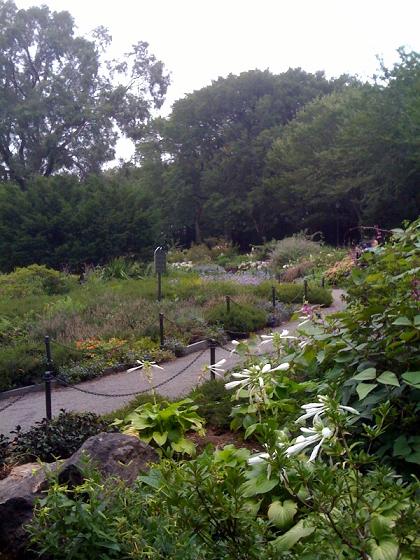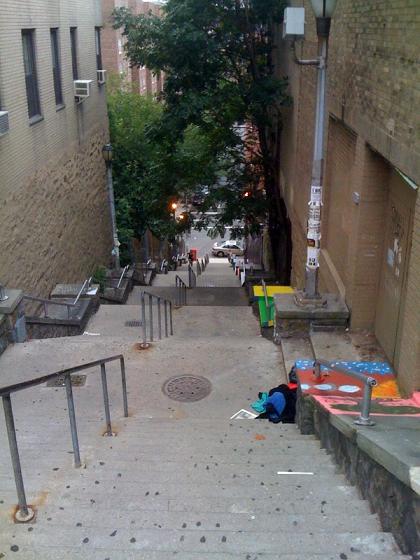 Staircase with murals and graffiti painted along the side, leading down from Fort Tryon park, lower end, to Broadway.
I found this really cute arty area right underneath George Washington bridge!
Cute little restaurants and wine shops. And books and art for sale outside on the street.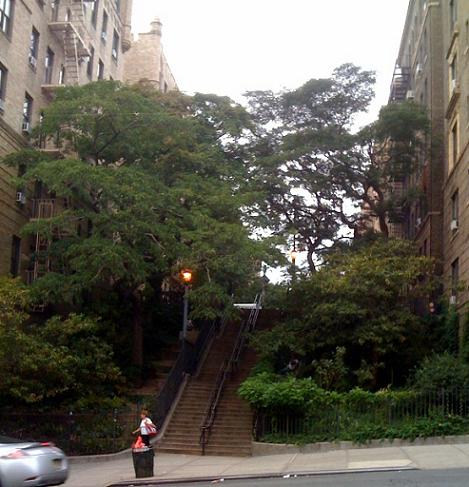 Off the arty street, a staircase leading up to one of the exclusive, gated areas.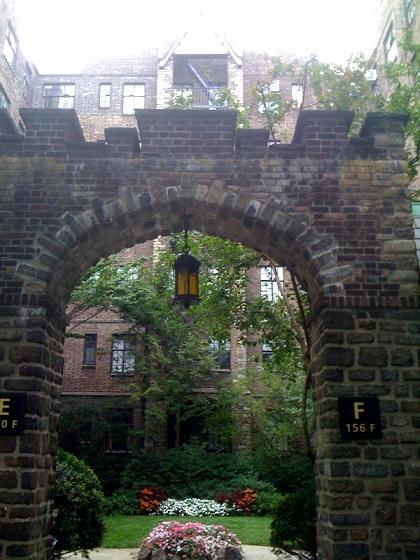 One of the "exclusive" buildings – i.e. there were "private" signs everywhere. Beautiful building though.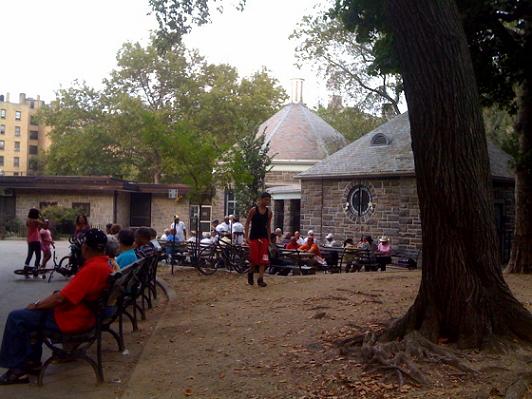 Another park along the Hudson. Men playing dominoes, others relaxing on park benches.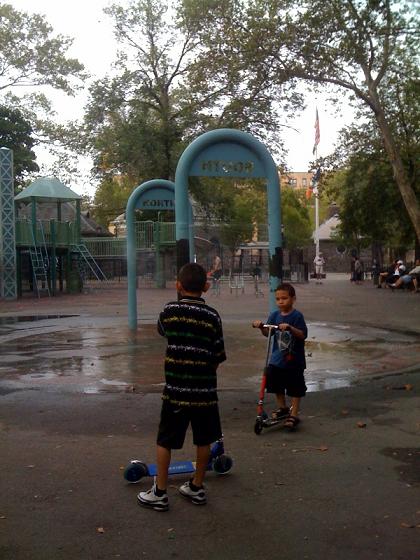 Children playing in sprinklers.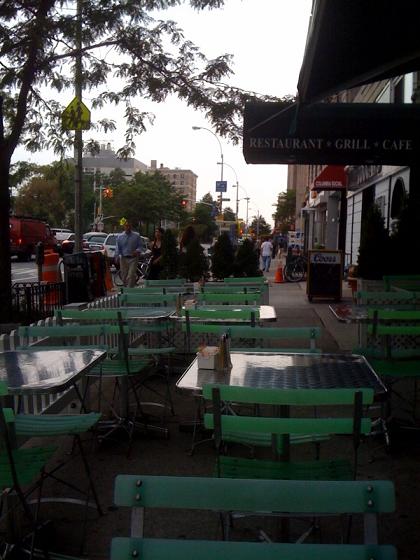 A nice, middle-class area in the middle of the Heights, around Columbia Medical School.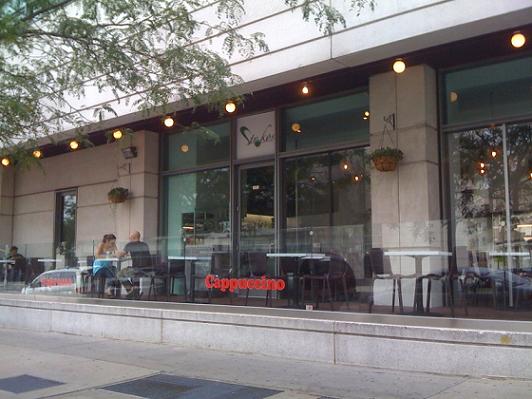 Ditto.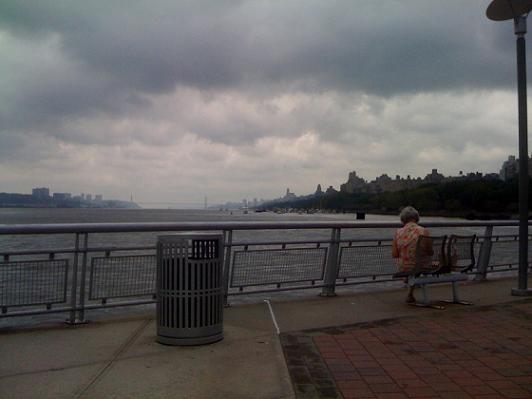 This is taken back in my current neighborhood. You can see how far up the bridge is, if you can make it out in the distance. Overcast day!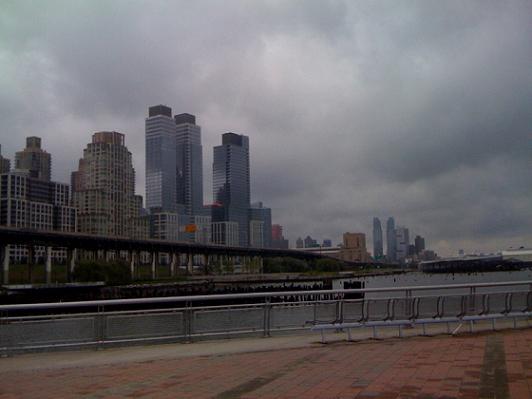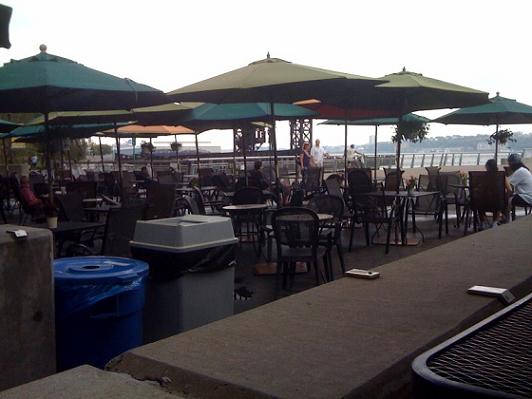 Cute little outdoor cafe I just found right in my area, on the riverfront. Never knew it existed!