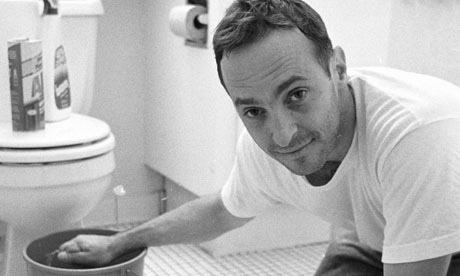 Fabulous publishing industry blog, Galley Cat, is taking votes on which author you'd most like to see on Dancing With the Stars. They think there a way to push an author into that spotlight with enough publicity. I'd unfortunately missed Galley Cat's initial nomination post or I'd have nominated Junot Diaz or Gary Shteyngart, but of the existing nominees I'd by far most want to see David Sedaris.
If you're on Facebook, go here to vote. Other nominees include Jodi Picoult, Nora Roberts, Harlan Coben, and several others. Claire Cook thus far seems to have the most votes.
C'mon, vote, and help get an author on the show!
Above image taken from the Guardian.