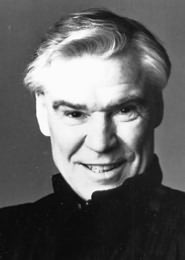 Former NYCB dancer Jacques d'Amboise (photo above by Eduardo Patino) will read from his new memoir, I Was a Dancer, at the Upper East Side Barnes and Noble (86th and Lex) tonight (March 9th) at 7 p.m.
Here's Macaulay's review of the book.
I haven't read it yet, but am adding it to my long list. First, I must finish a YA book by a Canadian author that I agreed to review.
Mr. d'Amboise was also at Symphony Space recently talking about the book (as a Facebook friend pointed out to me), but I appear to have missed it. Did anyone go?
If the Symphony Space d'Amboise event happened last night, I was at Keigwin + Company at the Joyce, for Exit, making its world premiere. Review coming soon!