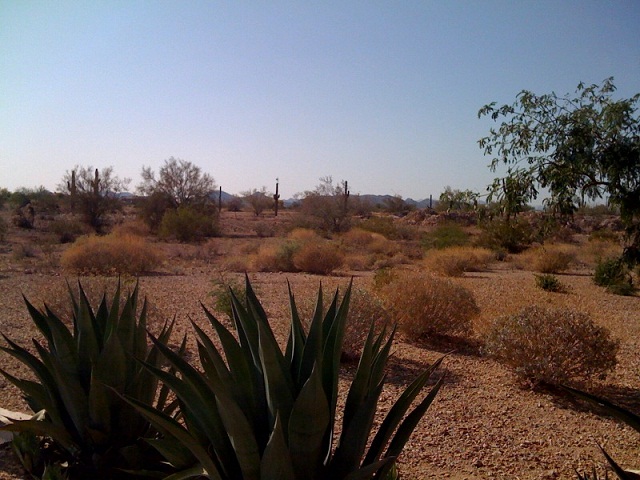 Here are some pictures I took of my trip to Phoenix (and surrounding areas).
My cousin recently bought a house in an area north of Phoenix that's not very developed. At least not right now. Phoenix is one of the most rapidly expanding cities in the US. I stayed mainly with her and I loved it. Made me want to build a ranch house out in the middle of the desert, perhaps in a town like Cave Creek. So immensely peaceful, quiet, warm. I'm finding NY to be so distracting lately. I don't know how I wrote my first novel here but I'm finding it increasingly hard to concentrate. I can't imagine ever leaving NYC completely, but I really need something different, at least for a couple months out of the year.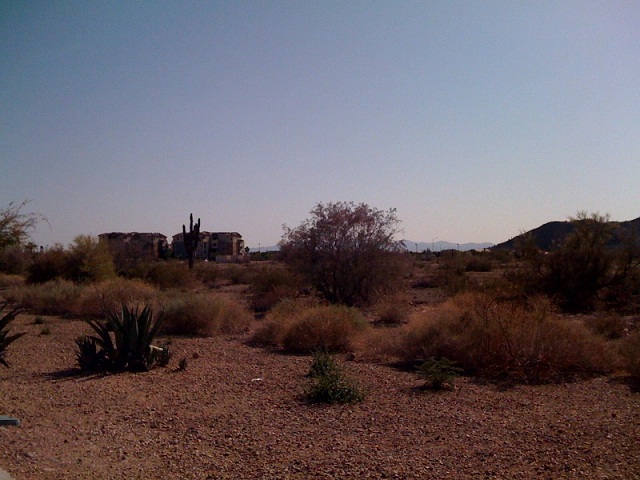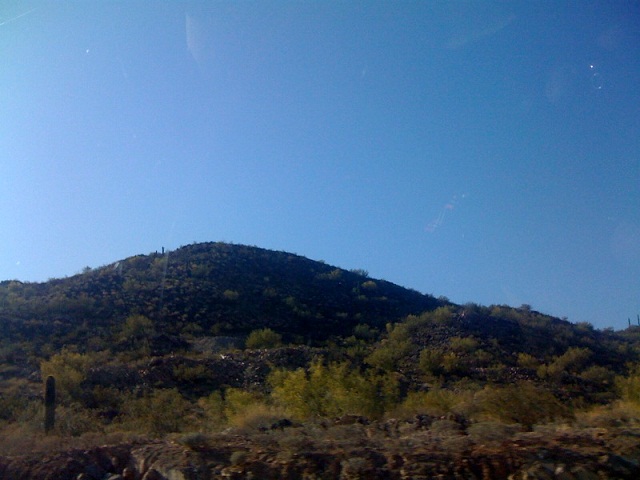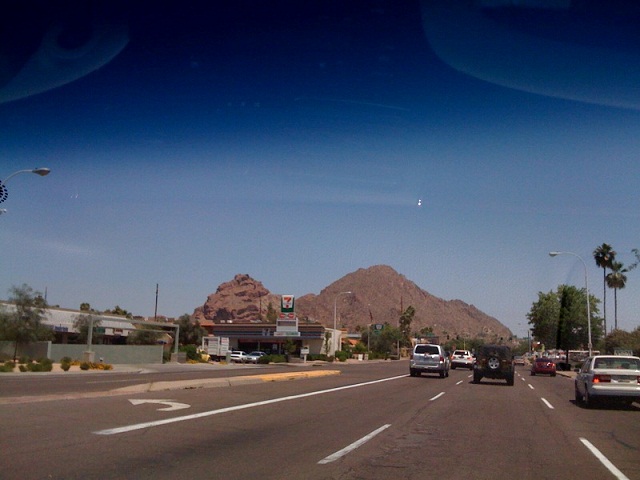 Above is Camelback Mountain, near Scottsdale, my favorite suburb of Phoenix. The mountain is so named because it kind of resembles a camel.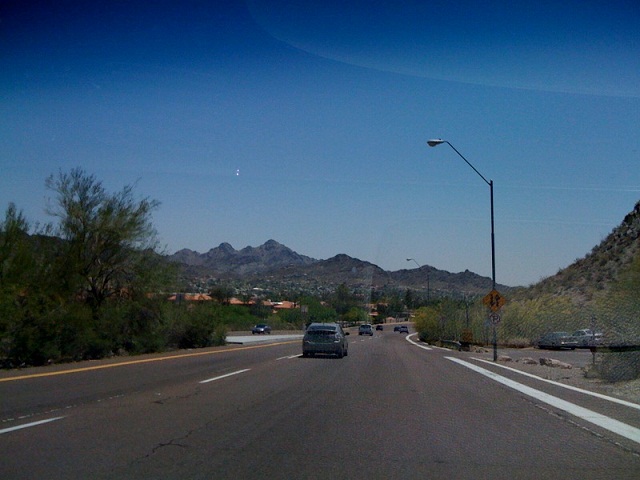 I haven't been back to Phoenix (where I grew up) in ten years. And I haven't lived there in almost 20. I had a bit of culture shock. I wasn't used to the wide open spaces. This is the weekend, in the middle of the afternoon. Not so many cars.
And inside Scottsdale Fashion Square mall. This is on a Thursday afternoon. Practically had the place to ourselves.
Such a shock to see free seats! Never, never in New York. This was taken at Metrocenter, another mall, in central Phoenix, where I took ice skating lessons as a child. I'm really not a mall person; I just like to see my old familiar places when I go back.
Back at Scottsdale Fashion Square, a flyer I found at the movie theater there – the Harkins Camelview – one of the only arthouse cinemas in the Phoenix area. So psyched to see that they're housing the Emerging Pictures Ballet in Cinema and Opera in Cinema series! Apparently, they've already shown the Bolshoi's Coppelia.
In Scottsdale, I wanted to visit the Borgata as well, but we didn't have time. Instead we found this newish little mall of boutique shops and restaurants across from Scottsdale Fashion Square. The pack of shops was called The Scottsdale Waterfront and bordered some kind of body of water – a canal I imagine.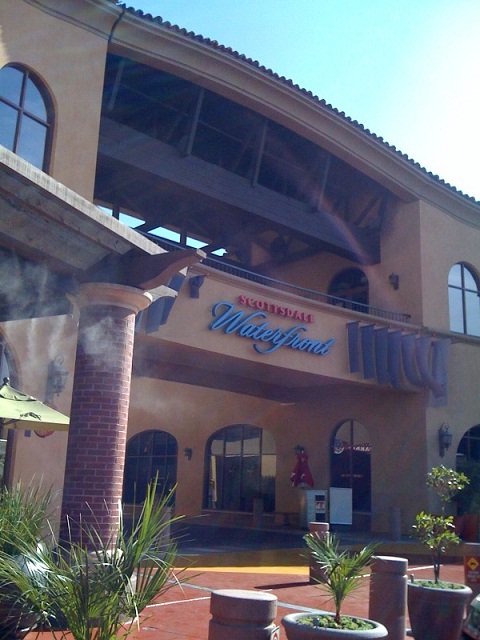 Restaurants looked packed but stores here, as everywhere, seemed pretty empty. I guess it's the same pretty much everywhere with the economy and people shopping online and all. Will there be any storefront stores in the future?
Of course one of my favorite things about Arizona is the Mexican food. It's everywhere, regardless of whether a restaurant specializes in Mexican food or not. This is just at a run of the mill breakfast place – The Village Inn I think it was called – where I had potato pancakes and eggs with avocado, green chile hollandaise sauce, and spicy pork carnitas.
My cousin found some margarita-flavored wine from a local winery, Kokopelli. A little too sweet for me, but interesting.
On my way back, I was browsing in a magazine shop in the airport and found that Phoenix Magazine's May issue is devoted to the city's best Mexican food. I've made my dad promise to take me to all of them when I return. Which must be in far fewer than ten years.