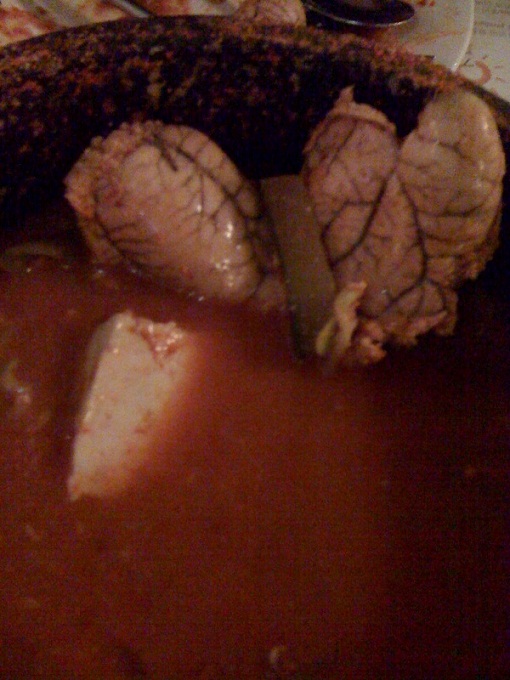 Despite the heatwave, last night my friend and I went to Koreatown for some Korean barbecue. I ordered a dish that looked interesting, which was translated as "Codfish caviar and clams." Hehe, my friend surmised that perhaps caviar meant the entire reproductive organs of the fish. I looked again. It was rather veiny, did kind of look like a uterus and ovaries. It certainly wasn't what I was expecting – which was roe about the size of salmon! I tweeted a picture and a Twitter friend told me they actually are eggs, along with the egg sac. His father has them all the time, he said. Funny, I thought I'd tried practically everything, but apparently not! Anyway, they didn't really have much of a flavor to me, but their consistency was similar to English pudding.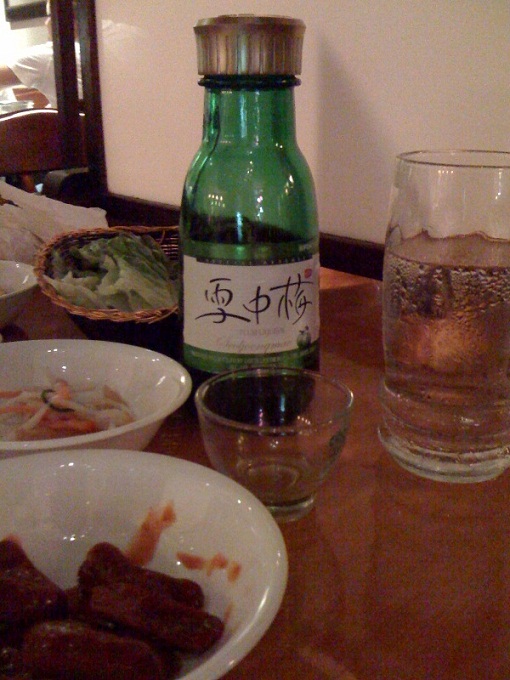 Also ordered a glass of plum wine, not realizing I'd get the entire bottle. Even I couldn't polish off the whole thing

Best thing we had, imo, were the spicy little sausages, right at the front of the bottom picture. Delic!