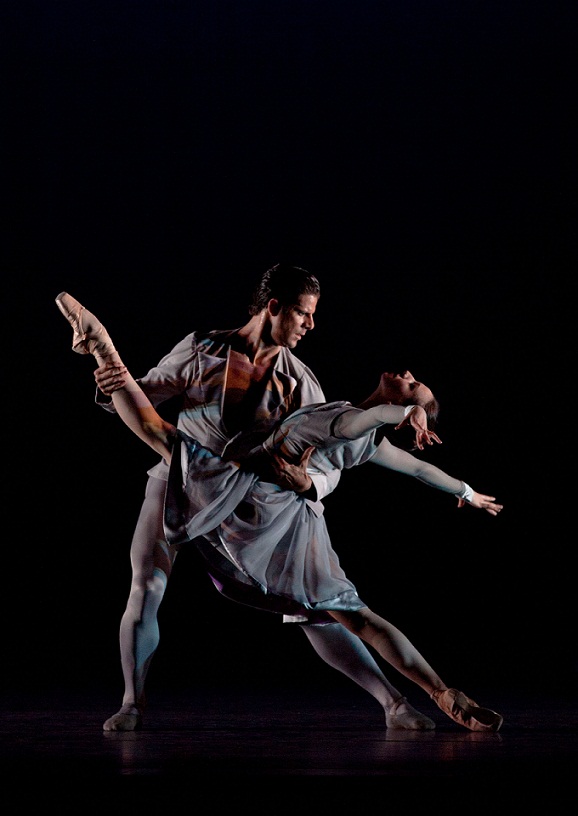 How excited am I! This Thursday through Sunday, my beloved ABT will be performing at the Segerstrom Center for the Arts in Orange County. They're premiering Ratmansky's new Firebird – and none other than SLSG faves Marcelo Gomes and Natalia Osipova are scheduled to star! (David Hallberg and Simone Messmer are co-starring.) The two other dances on the bill are Wheeldon's Thirteen Diversions (photo above, by Rosalie O'Connor, of Marcelo with Isabella Boylston) and Merce Cunningham's Duets. The latter two I haven't seen yet since I missed the company's City Center season last year.
Read a preview of Firebird by Joseph Carman here.
This will be my first time at Segerstrom / Orange County. If any of my Angeleno or former Angeleno readers would like to give me advice on the best way to get down there from Century City on a weeknight, I'd be most thankful 🙂 I will most definitely report back, particularly on the new Firebird!