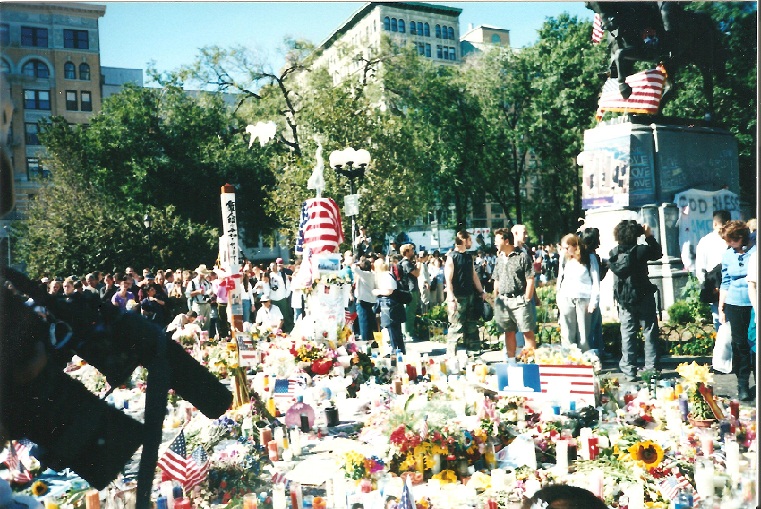 It's that time of year again when I do my annual link to my favorite essay ever, by Colson Whitehead. Every year that I read it again, I find something different to focus on. Now, probably because this September marks ten years since I lost a beloved pet, four years since I moved from New York to California, and over two decades since I originally moved from the west to the east coast, for school, I think about the passage of time when I read it, how that's measured, which for me, is by my memories, and my surprise at how things have changed.
For some reason, his mention of the travel agency caught my attention this time. I remember the place I used to use in Greenwich Village. It was a chain but I can't remember the name of it. I remember a green awning, and that it was down the street from a good cafe and a few blocks down from a Barnes and Noble and a Cohen's Fashion Optical – the first place I worked at in NY. I remember the colorful brochures and the lobby chairs that resembled a row of airplane seats where you waited to speak to an agent. The place was always packed. I remember booking trips to Russia and Prague, and cruises to Nova Scotia and Bermuda in that little agency. I remember the agent with the short blonde bob and English accent selling me on an inexpensive "floating hotel" docked on the Neva river in St. Petersburg, and promising me the boat wouldn't "cart me off" anywhere overnight. And I remember the big buff agent who cruised to Puerto Rico every year with his boyfriend convincing me to splurge on a room with at least a porthole (instead of an inside apartment) on my first ship. It's been over a decade, I think, since I've booked any other way than through Expedia or Kayak, etc., but I remember certain special little things about the people who helped me plan my trips and that little storefront.
Whitehead's main point is how place is different for everyone, depending on experience and memory. I don't think that is more true anywhere than L.A. Everyone here seems to have an entirely different experience of this city. But that is definitely a topic for another day. I just started a crazy gig and have been working long hours. This will have to be it for now. Goodnight, and have a peaceful 9/11.
Above photo taken two days after 9/11/2001 at Union Square in NY.