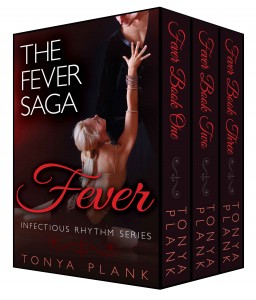 Hey everyone!
Just letting you know that, in celebration of the upcoming Dancing With the Stars season finale, the FEVER series boxed set is currently discounted to only 99 cents! The price will go back up right after the finale, so if you don't have a copy yet and want to read the whole series, or you know someone who does, now is the time 🙂
Here are the links:
Amazon, Apple, Barnes & Noble, Kobo
Who is everyone rooting for in the finale, by the way? All of the remaining couples have really grown on me, but I'm still rooting for Bindi and Derek. They were my early favorites and I still think overall she's consistently been the best in terms of technique, performance quality, and just general endearing personality (which counts for a lot)! So, at this point, that's who I want to win. But we'll see 🙂
My favorite dance of theirs. And what an iconic movie!