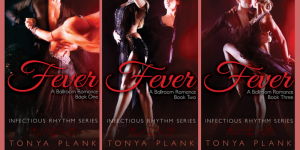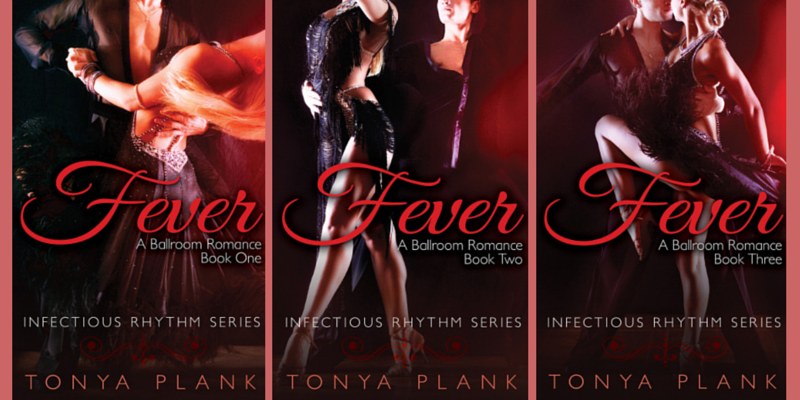 "Should you read it? Yeah! As a whole this is a series that will make you want to go out there and take some ballroom dance classes of your own!"
"Smut level: Naked dancing here people. Naked…dancing."
Hehe, I LOVE these two very entertaining and enthusiastic reviews of Fever, Books Two and Three from the fantastic blog, Romance4theBeach 😀
December 10th will mark the six-month anniversary of Fever's publication. This is my very first romance series, and my first set of books focusing on dance, and being such a first, I am immensely grateful to all of the bloggers I met either online or at conventions who took a chance on a new author, to all the reviewers on Net Galley, Reading Alley, Nerdy Girls, BookLikes, Reading Addiction – and anywhere else people found advance copies- who read and reviewed the book(s), and to the wonderful readers who left their thoughts on Goodreads, Amazon and other online bookstores where they purchased the books. It's extremely helpful for a new author to hear what readers think. Readers most liked the emotional development of Sasha and Rory's relationship, the increasing intensity of their passion (which really gets underway in Book Two) and the detailed descriptions of dance and the whole dance competition scene. Many people thought the relationship took a bit too long to get underway, and many didn't connect as well with the suspense element that mainly occurs in Book Three. So, I'm serious when I say there's more naked dancing to come 😀   – in that I intend to focus more on passion and romance and emotion – along with dance of course – in the next books in the series.
I hope to have the next two books in the Infectious Rhythm series out in spring and summer of 2016. Stay tuned for cover reveals and synopses in the coming weeks!
And, again, thank you SO MUCH for your support, everyone!