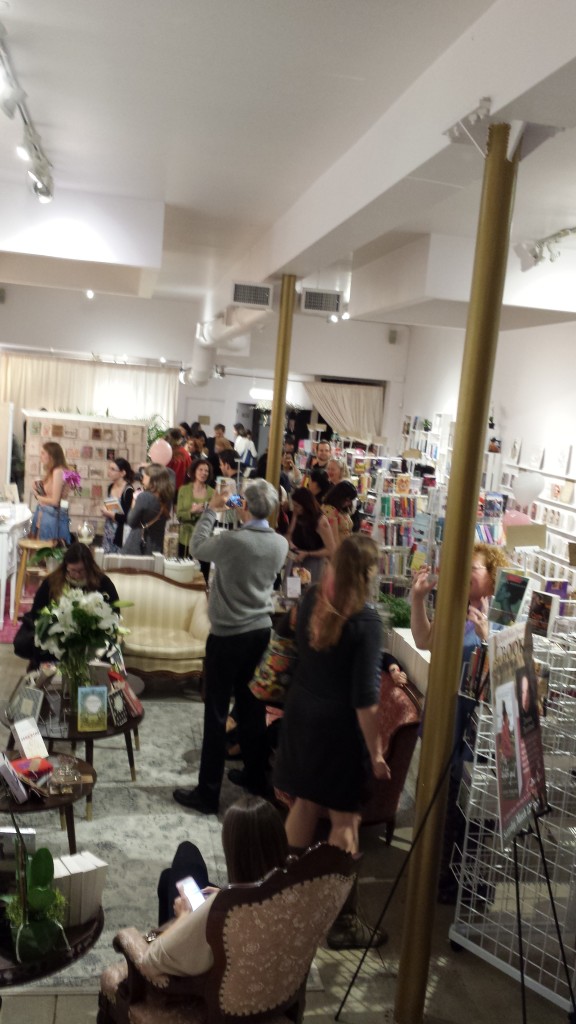 Last night marked the grand opening of The Ripped Bodice, the first brick and mortar bookstore in the U.S. to sell exclusively romance novels! So of course a couple bookish friends and I went down to Culver City for the festivities.
It's a really lovely space, right on Main Street, with a very cozy, female-centric vibe. It was founded by sisters Bea and Leah Koch, which they backed by their kickass Kickstarter campaign, through which they raised over $90k. I love their mission statement, which hangs on the wall right when you walk in:
The store is fairly large and beautifully designed with lots of cozy chairs and couches and reading nooks. There's a nice little reading space in the back that has outlets where you can connect to mobile devices. They have sections devoted to every romance sub-genre (that I know of anyway), including sports romances, which was close to the food bar so I got a good look at that area! They also have some mainstream women's fiction (like Jennifer Weiner) and literary novels. I saw some self-published books as well as books put out by big and small presses. They even had a Spanish language section. Lots of Sylvia Day, Eloisa James, Courtney Milan, Shayla Black, Tessa Dare, Kate Perry, Katy Evans, Tiffany Reisz, etc. etc. – too many authors to mention. And a whole table devoted to Nora 🙂
I didn't see (but could have just missed; it was so crowded!) a section devoted to local authors. I just like those; they're always the place I find authors new to me, like the wonderful Betty Webb, who I found at The Poisoned Pen in Scottsdale, AZ.
They had a large cardboard statue of Fabio at the front to greet people 🙂 Here I am with him and my friend, writer Tiffany Current: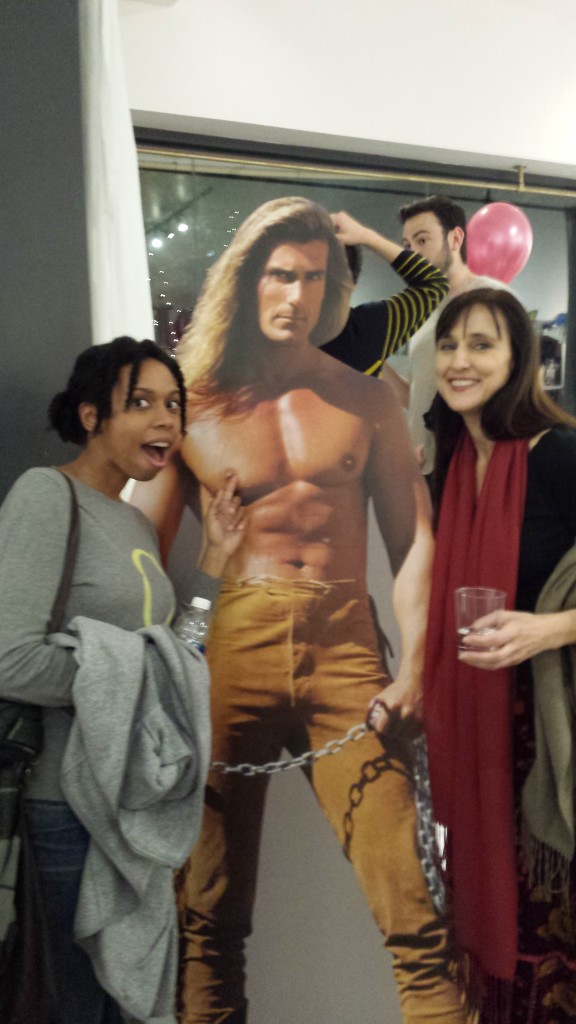 The founders have said they hope to have lots of signings and readings and book launch parties, as well as lectures and panel discussions centering on "issues currently at play in the genre." And, they plan to have a book club and do screenings of romance-related TV shows and movies. All sounds fabulous to me! And they have seem to have a large enough place for all of that.
In addition to books, they have some artwork for sale, jewelry, demitasse teacups, tea towels, candles, picture frames, etc. But there are mostly books 🙂
Here are some more pics: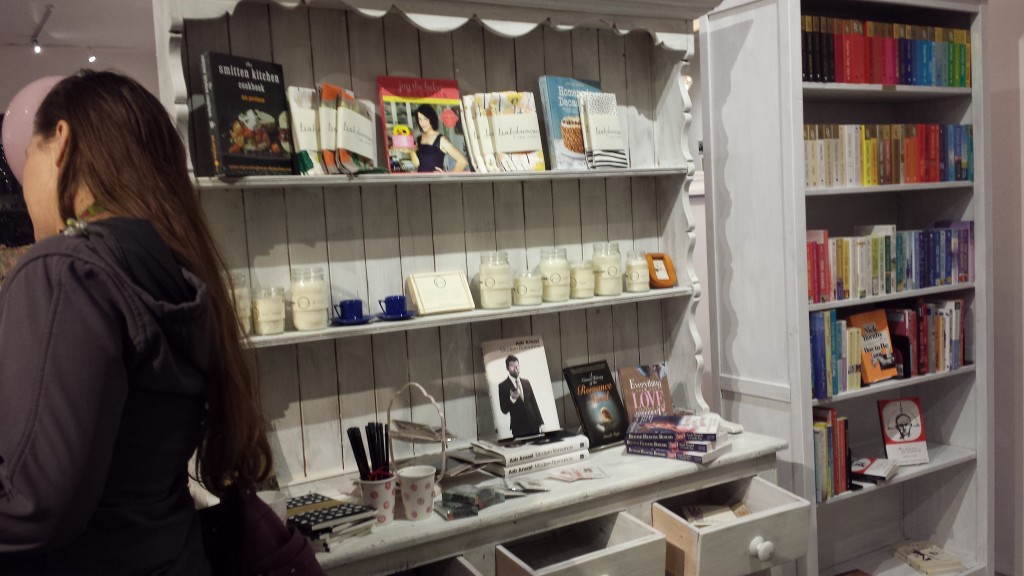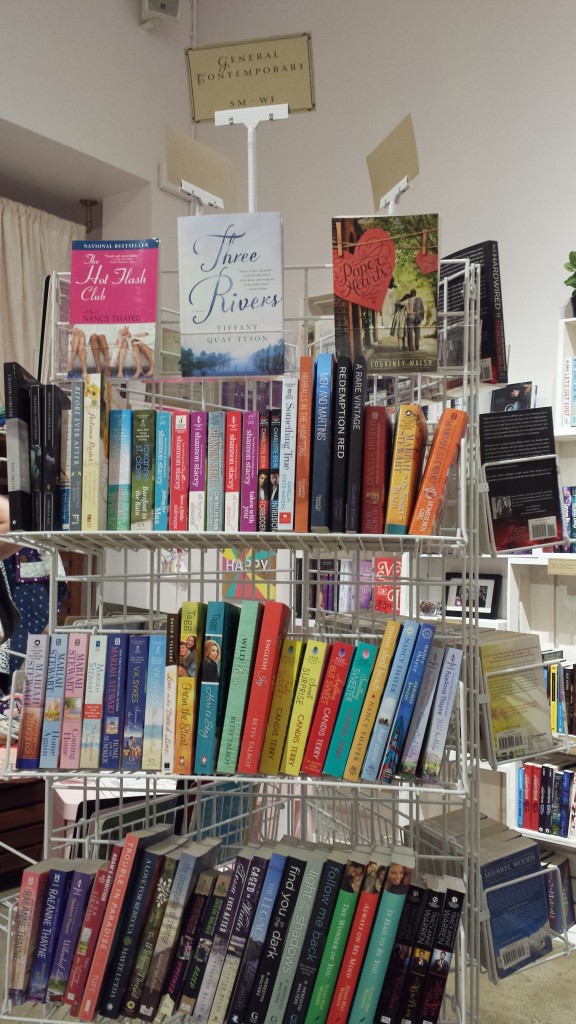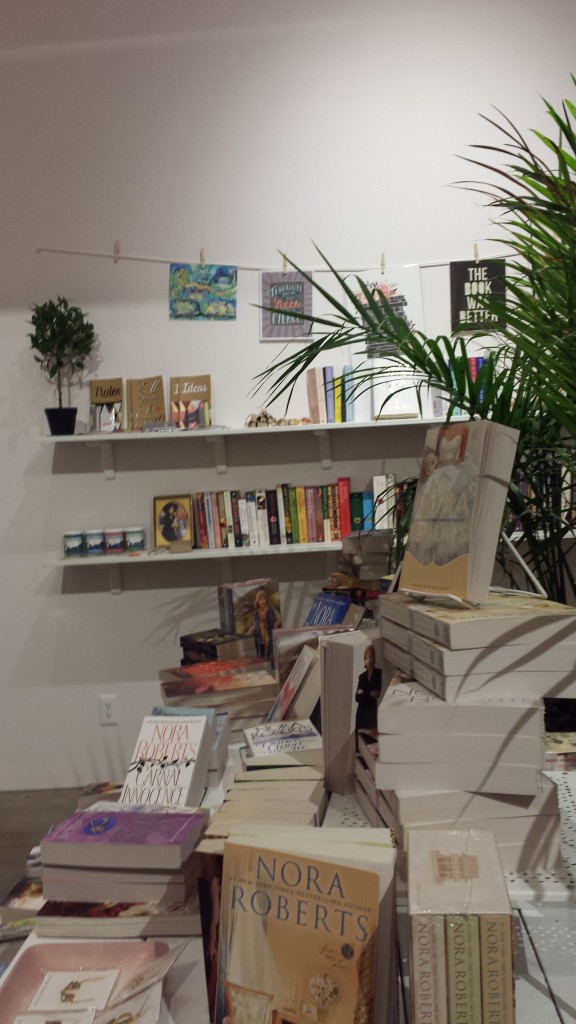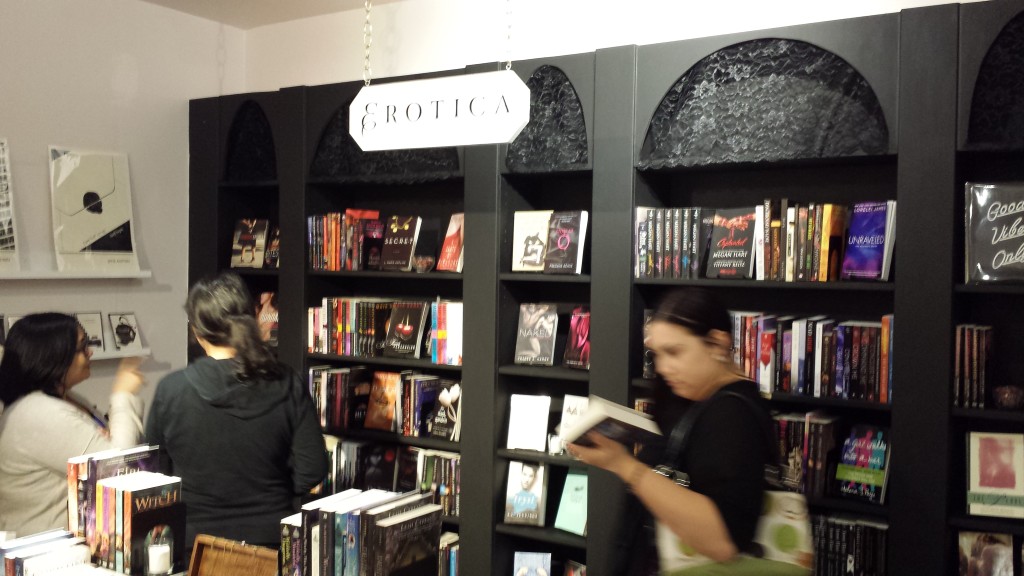 This evening, they're having their first series of tea-time readings, by Tessa Dare, Rebekah Weatherspoon, and Francesca Lia Block, followed by jazz and champagne. Visit their website for more info.
Thank you to my fabulous friend, the literary publicist extraordinaire, Liz Donatelli, for inviting me 🙂 Always so exciting when a new bookstore opens, right!