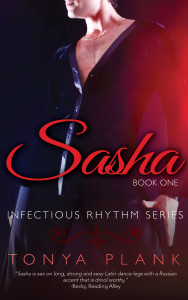 Hey Everyone!
Just a heads up that SASHA, Book One will be FREE on Amazon from October 20-25. So, if you – or a friend – haven't downloaded yet, now is the time! It will go back up to $2.99 on October 26th.
Also, SASHA just got an excellent review in InD'tale Magazine!
"'Sasha' is an excellent read, and one that will entice readers to read more of Ms. Plank's books and eagerly await the next installment of Sasha and Rory's story."
I'm so psyched because I'm a big fan of this journal, and their annual late-summer California conference, and because I know what hard-asses they are with their star system 🙂 So, a getting a four-star review there really means a lot to me.
I've finished SASHA, Book Two, the final installment of this duet, and will have it up for pre-order shortly. Its release date is November 21st. If you want an ARC in exchange for an honest review, here is the sign up form.
Thank you so much for your support, you guys!
Save
Save