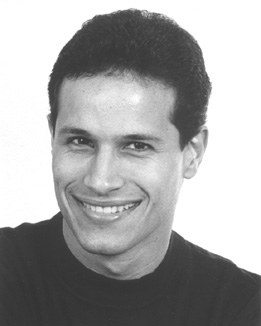 (Middle photo of Fancy Free – with Sasha Radetsky and Herman Cornejo – taken from Ballet.co; other photos from ABT website)
Jose Carreno is my dancer of the season this ABT season, mainly because I love him and am trying to see him in everything possible so in case, as people are surmising, he retires next year or the year after. I'm trying to get my fill. Not that you can ever really get your fill of a dancer like him. But it seems to be what everyone is doing — I'm hearing, "Oh, I'm trying to see Jose as much as I can!" everywhere around the Met right now.
This season, I've seen him in La Bayadere with Julie Kent, Sleeping Beauty with Alina Cojocaru, of course Don Quixote with Natalia Osipova (twice if you include the night honoring Alicia Alonso) and a host of mixed rep fare including Fancy Free — he's by far my favorite cocky Latin sailor EVER, Tharp's Brahms-Haydn Variations which would have been a great deal more boring without him, he was still a real standout among a cast full of huge principals the day I saw it, and what else have I seen him in? Seems like something else, but maybe it's just that I'm looking forward to tomorrow night's Manon pas de deux with Diana Vishneva.
If and when he retires I'm going to be a hysterical wreck. He's 42 this year and dancing, in my eyes, as well as he ever has, so I don't know why it even needs to be an issue at this point. But he's said years ago that he planned to retire at 40, and it seems most ABT men stop dancing in their early 40s at the latest (Julio Bocca was only 39) so … whatever… He's the most advanced artist at ABT, the most advanced artist I know of currently dancing; he's a legend. And he's the only dancer who's ever brought me to tears (with his Romeo).
So, since this is a long weekend, here are some videos so you can enjoy him too:
Dancing with Irina Dvorovenko in Le Corsaire:
In Coppelia:
Diana and Acteon:
With Gillian Murphy in Don Quixote:
And rehearsing for a Kings of Dance performance with David Hallberg, Joaquin De Luz and Nikolai Tsiskaridze:
Happy 4th everyone!