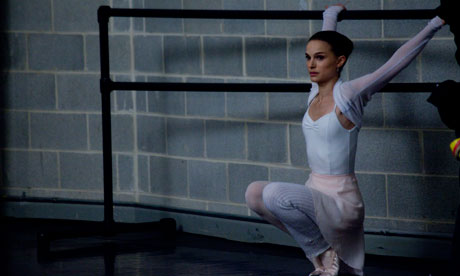 "You can tell they did some research. Some of the smaller details, like the broken toenails and the way Nina works on her ballet shoes [scoring the soles, breaking down the blocked toes], were accurate. And I've seen dancers get paranoid, just like Nina, when they miss a rehearsal and find someone else has been standing in for them – although obviously not to the point where they smash the rival dancer in the mirror and drag her into the toilet by the ankles."
Haha!
Black Swan hasn't yet opened in the U.K. (it will in about two weeks, according to this post) but The Guardian's Judith Mackrell invited several top dancers from the Royal Ballet and the English National Ballet to accompany her to a press preview.
They're all, like Gillian Murphy, pretty critical of the film, calling it exaggerated and cliched. I wonder how the British public will react.