This year has been one of the busiest of my life. I moved from the city to the desert, bought a house that needed more significant work than I'd thought, and started a new job. Adjusting to a very different lifestyle has been more challenging and time consuming than I ever would have thought, and I didn't have a lot of time to write this year. But I took a short trip to Italy at the end of the summer and it really re-invigorated my desire to return to the dance romance I'd begun at the end of last year. Crowded and touristy as it was in late August – try not to go to Europe in August; wait till September if possible!! – Italy was so beautiful, so romantic. It just got me in the mood to write again, even if the house isn't all done 🙂
At top is one of my favorite pics, in Venice. We had to be tourists and take a gondola ride of course! It was truly beautiful. I hadn't been to Italy before and I'd heard so many stories of how smelly and dirty Venice is, and I didn't find it to be that way at all. I guess maybe because I studied history in grad school, I couldn't stop thinking of what a gorgeous human creation the whole city structure was, the beautiful old buildings, how it must have looked in the eighteenth century, what it must have been like to walk through the mysterious, narrow, winding streets, and stroll along the canal. I'm a water person – I love all kinds of bodies of water, but mostly rivers and canals because they're often found in urban areas, and they serve as vital part of the modern cities.
I was just so enchanted with Venice. Here are a few more pics: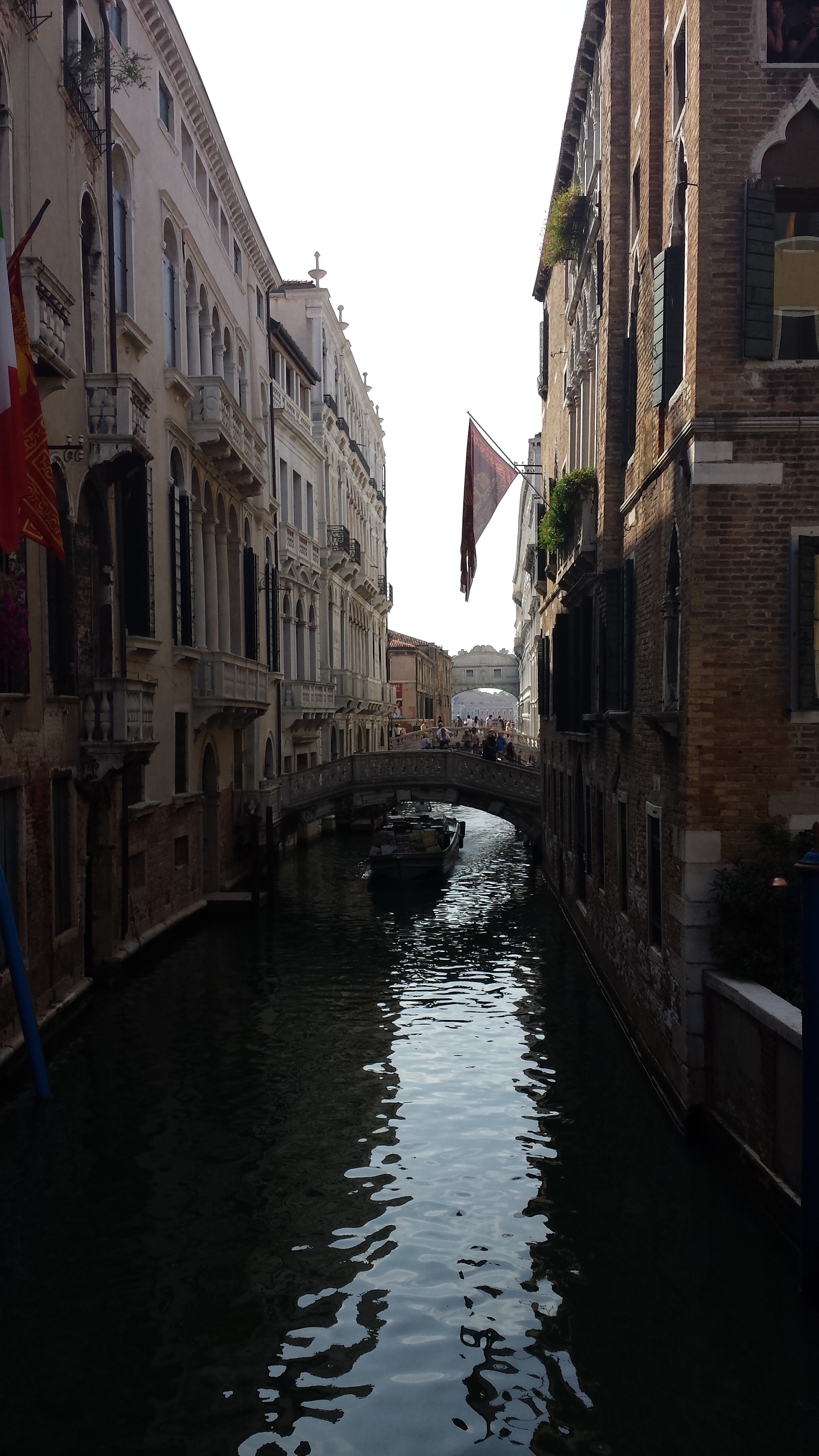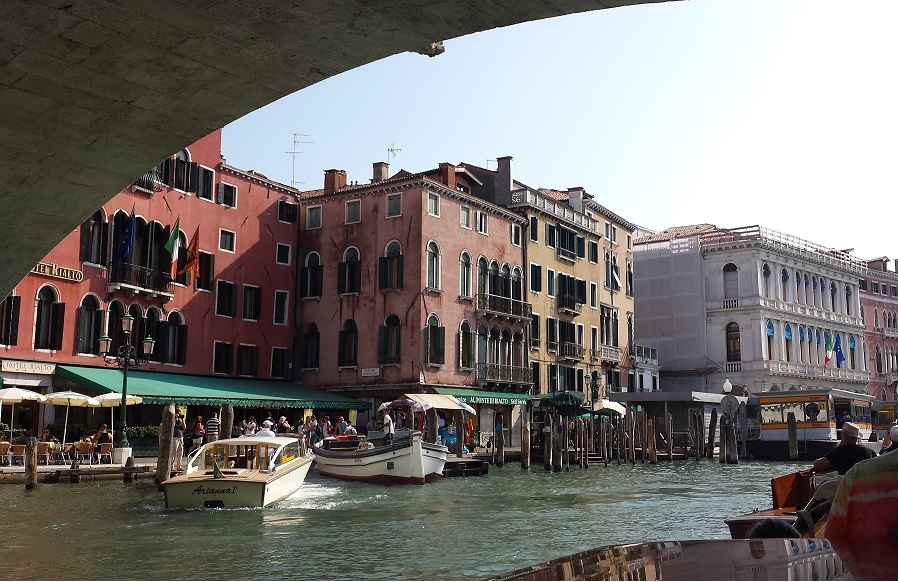 Above is the Grand Canal.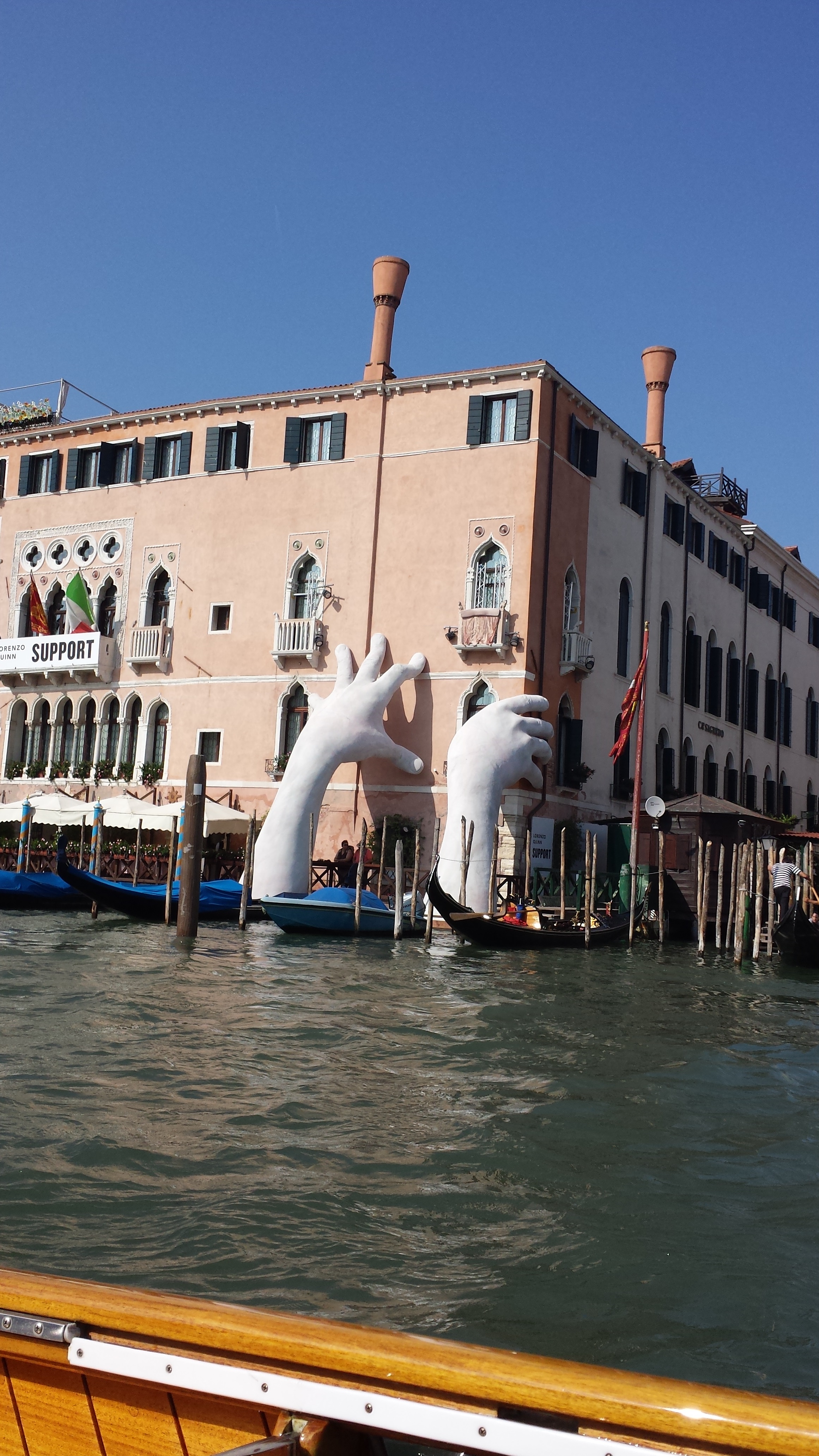 A very interesting piece of art as part of the upcoming Venice Biennale exhibit. So, it'll be taken down after Biennale ends in November.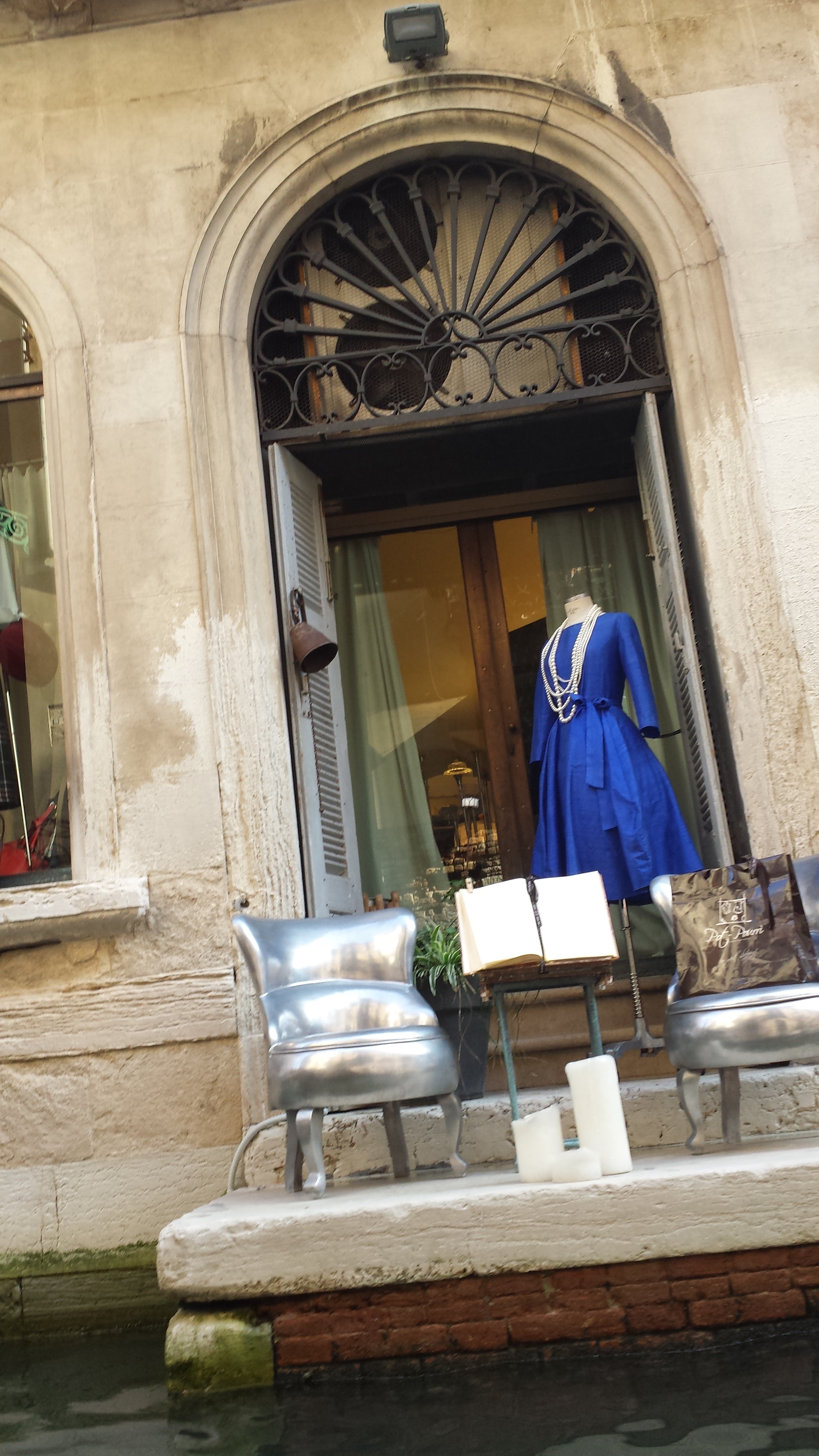 A quaint little boutique along a canal. There are boutiques everywhere. I wished more of them sold original things, like this one, but most sold only souvenirs. Enchanting as they were at first, by about my third hour there, I felt like if I saw one more cheap face mask I might just jump in the canal.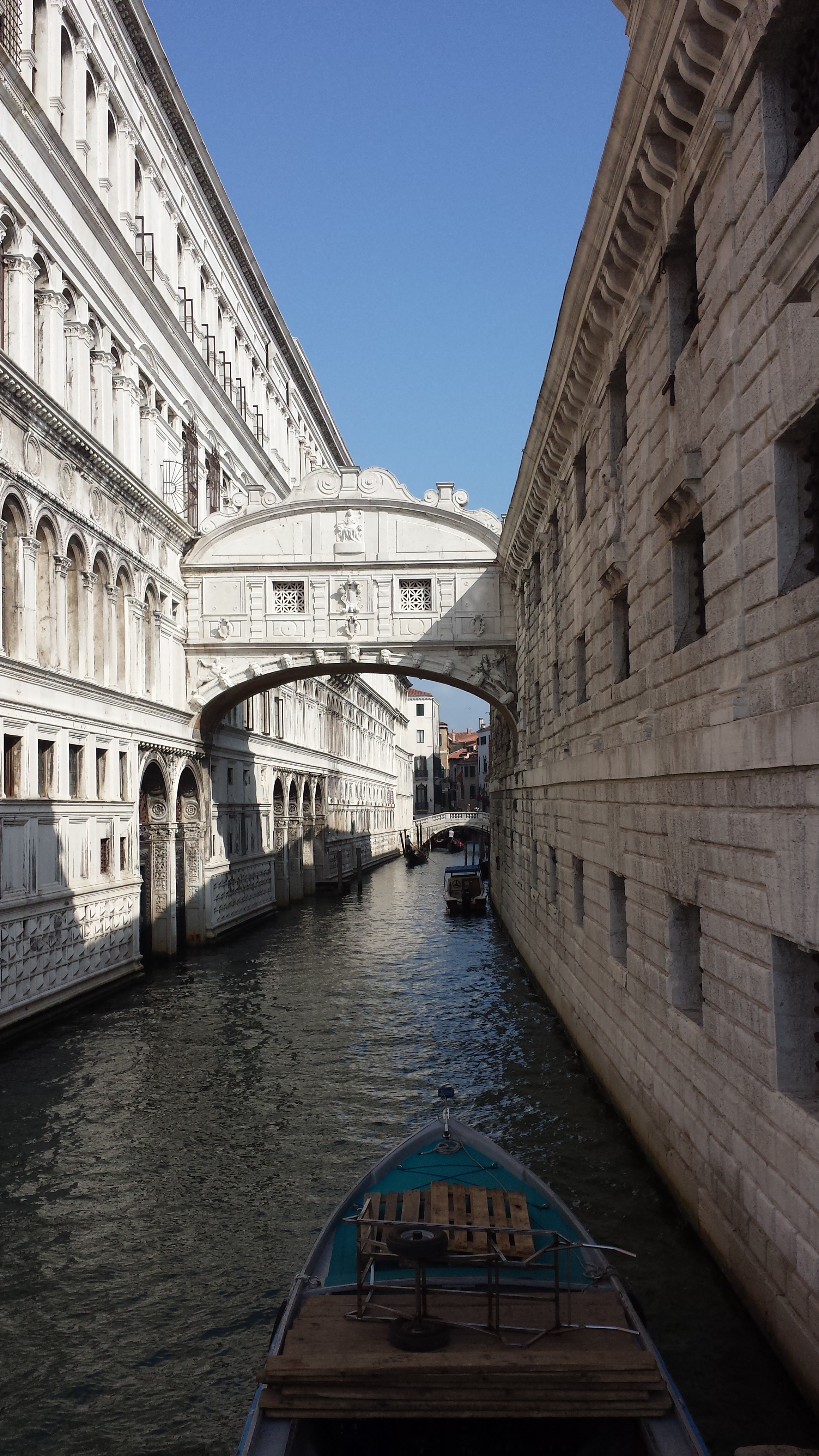 Okay, I can't help but include a pic of the back of our hot water taxi driver 🙂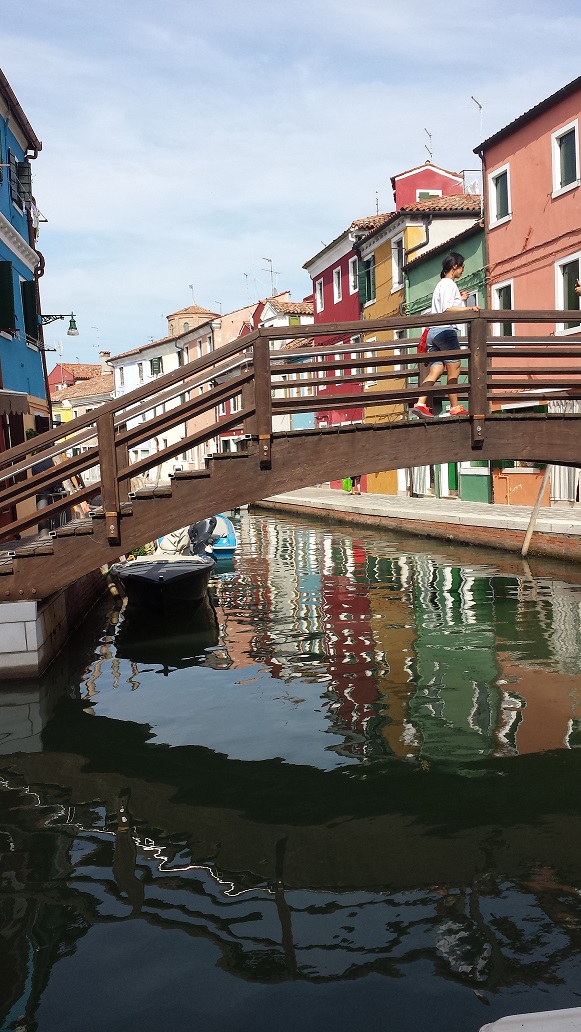 This is the island of Murano, off of the big island in the Venice lagoon. The smaller islands were much less crowded. I loved the buildings here. Their colorfulness reminded me a bit of San Juan, Puerto Rico.
Below, is Rome. Rome was super packed with tourists – because of the Sistine Chapel, the Vatican, the Colosseum, etc., but beautiful as well.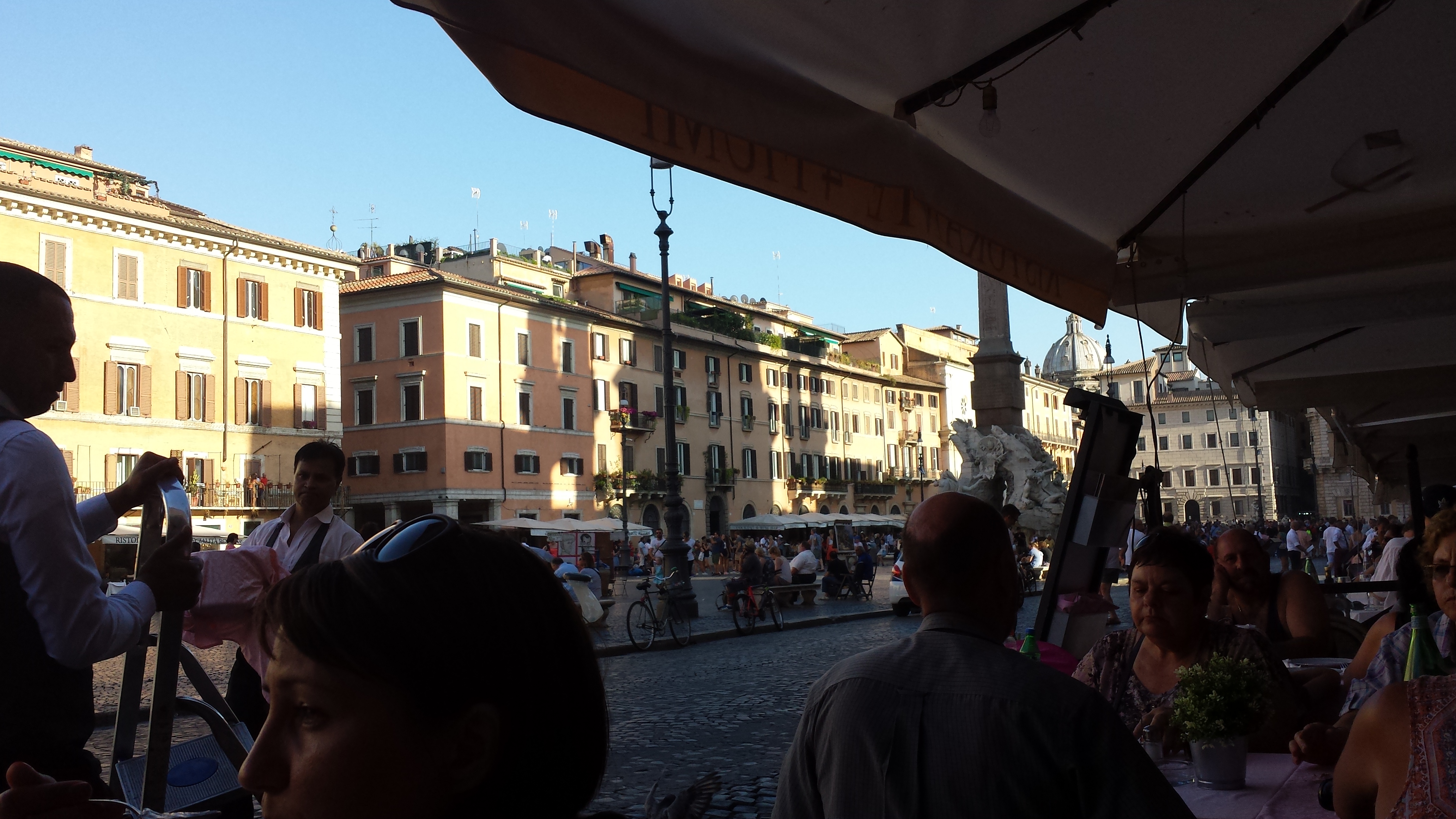 A restaurant across from a piazza where we had dinner.
The vegetarian secondi portion of my dinner at a restaurant near the Colosseum. The red wines don't have sulfites there, unlike ours. So, I could relax and drink without fear of a migraine!
The Trevi Fountain.
The Vatican, which is far more huge than I ever thought. I was there right after the terrorist attack in Barcelona and security was super tight.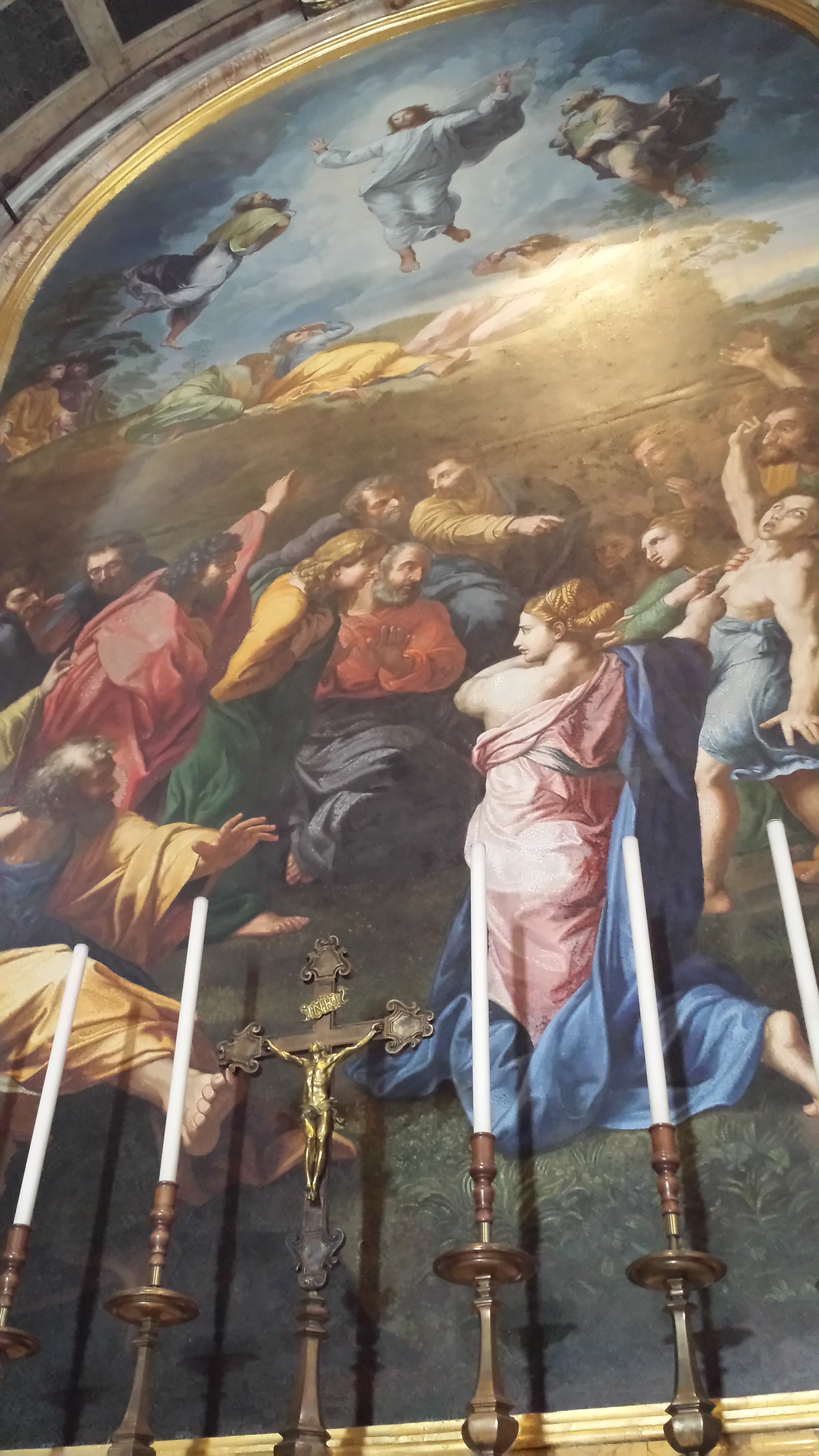 Gorgeous art work in the Vatican Museum. We weren't allowed to take any pictures in the Sistine Chapel, which of course was breathtaking, albeit a little smaller than I'd imagined. But we were allowed to take flash-free photos in the other Vatican museums.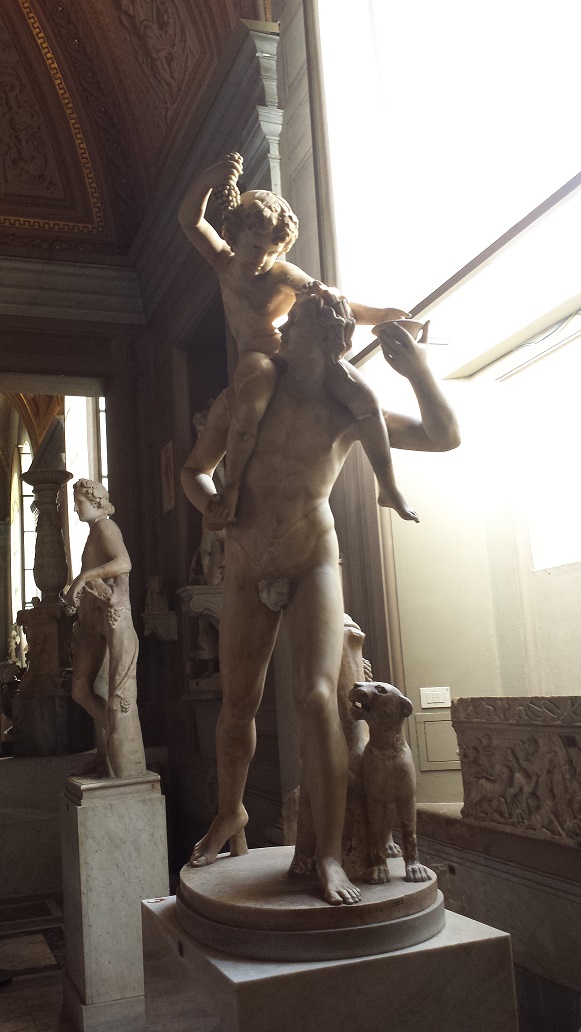 Bacchus, the god of wine – my favorite statue in the Vatican Museum 🙂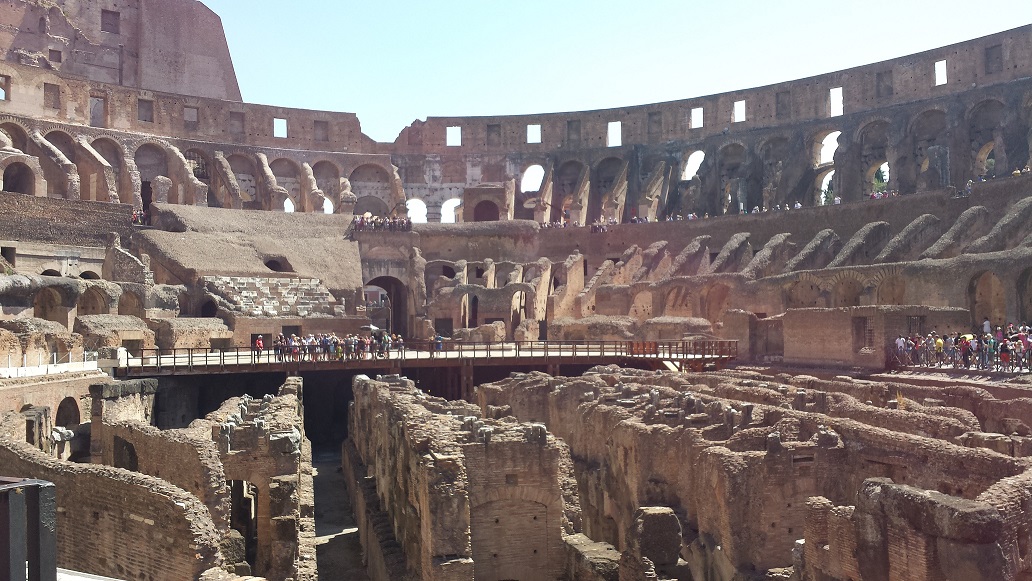 The Colosseum, which was far more huge than I'd imagined. It was packed! At first I was a little worried about a terrorist attack, especially after what had just happened in Barcelona, but soon I was so carried away by the history, the marvel, the grandeur of it all, it was impossible to even let your mind go to bad things.
We also visited Verona, where Shakespeare set Romeo and Juliet. Lovely little city.
"Juliet's balcony." This house belonged to a family called the Capulets. According to JULIET, a really engaging novel by Anne Fortier, the oldest known telling of the story of Romeo and Juliet (Shakespeare's was not the first) took place in Siena, in Medieval times. So this balcony generally serves as a tourist attraction 🙂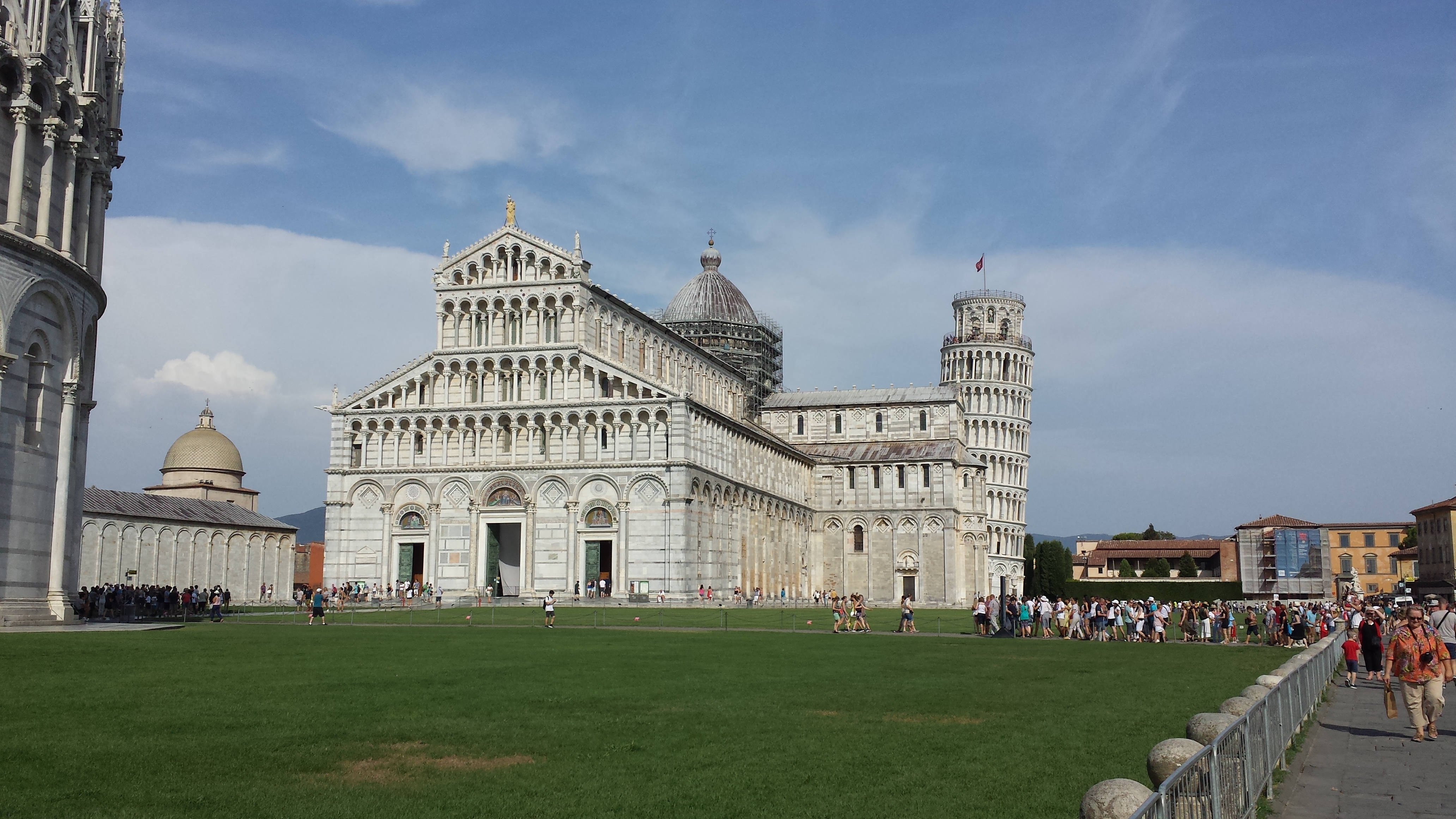 What would a trip to Italy be without visiting the Leaning Tower of Pisa! Although, this building didn't seem to be any more leaning than others I saw throughout. It's just the most famous. And man was that place touristy. I did have just about the best gelato I had in Italy, outside of a little gelato shop adjacent to the Trevi Fountain.
My absolute favorite place we went, though, was Florence. I love art, and I love walkable cities with history and interesting architecture, and lots of water, and Florence had all of the above in absolute spades.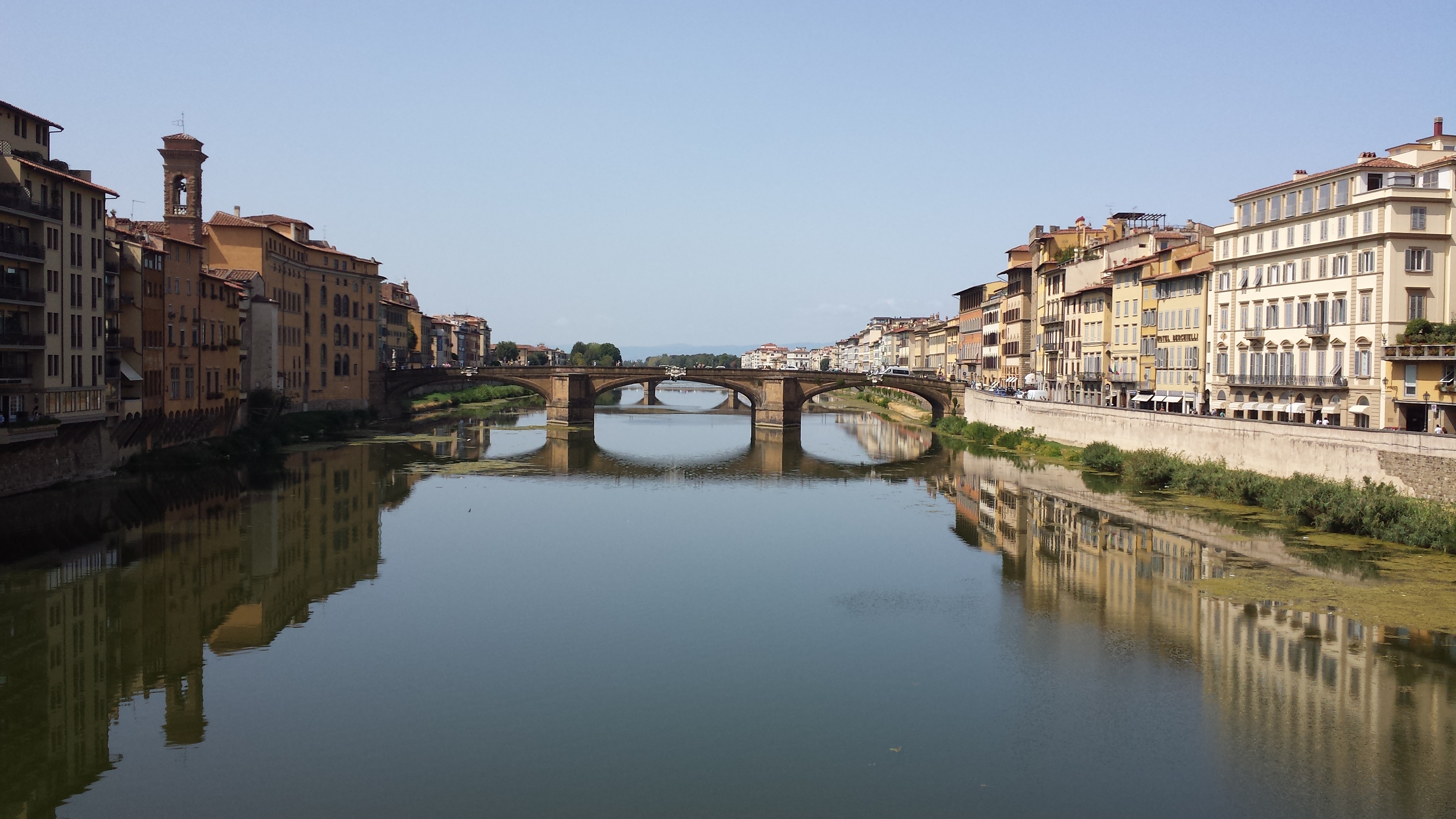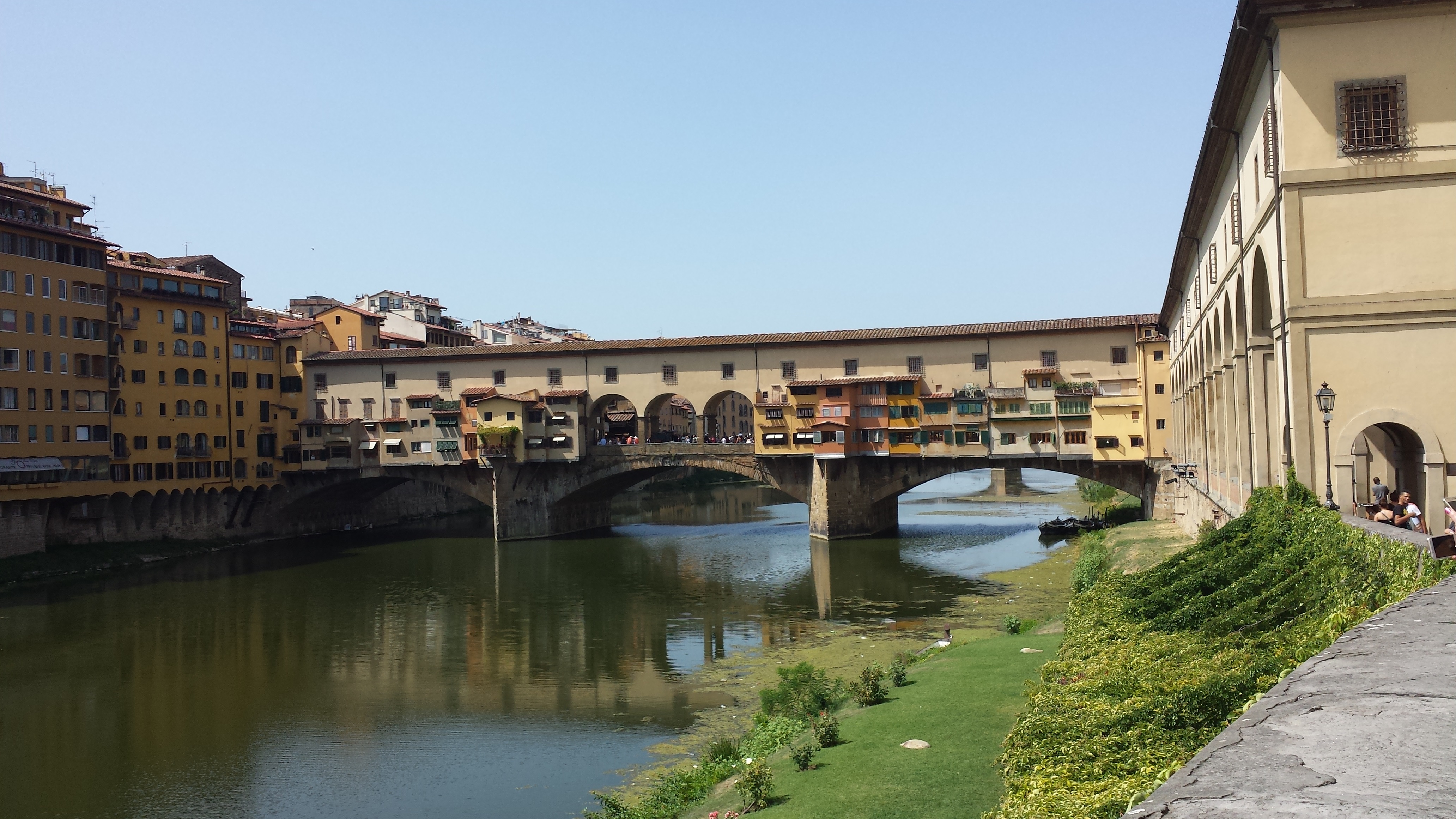 The Ponte Vecchio covered bridge, which crosses the Arno River. So many shops inside the little buildings along the bridge!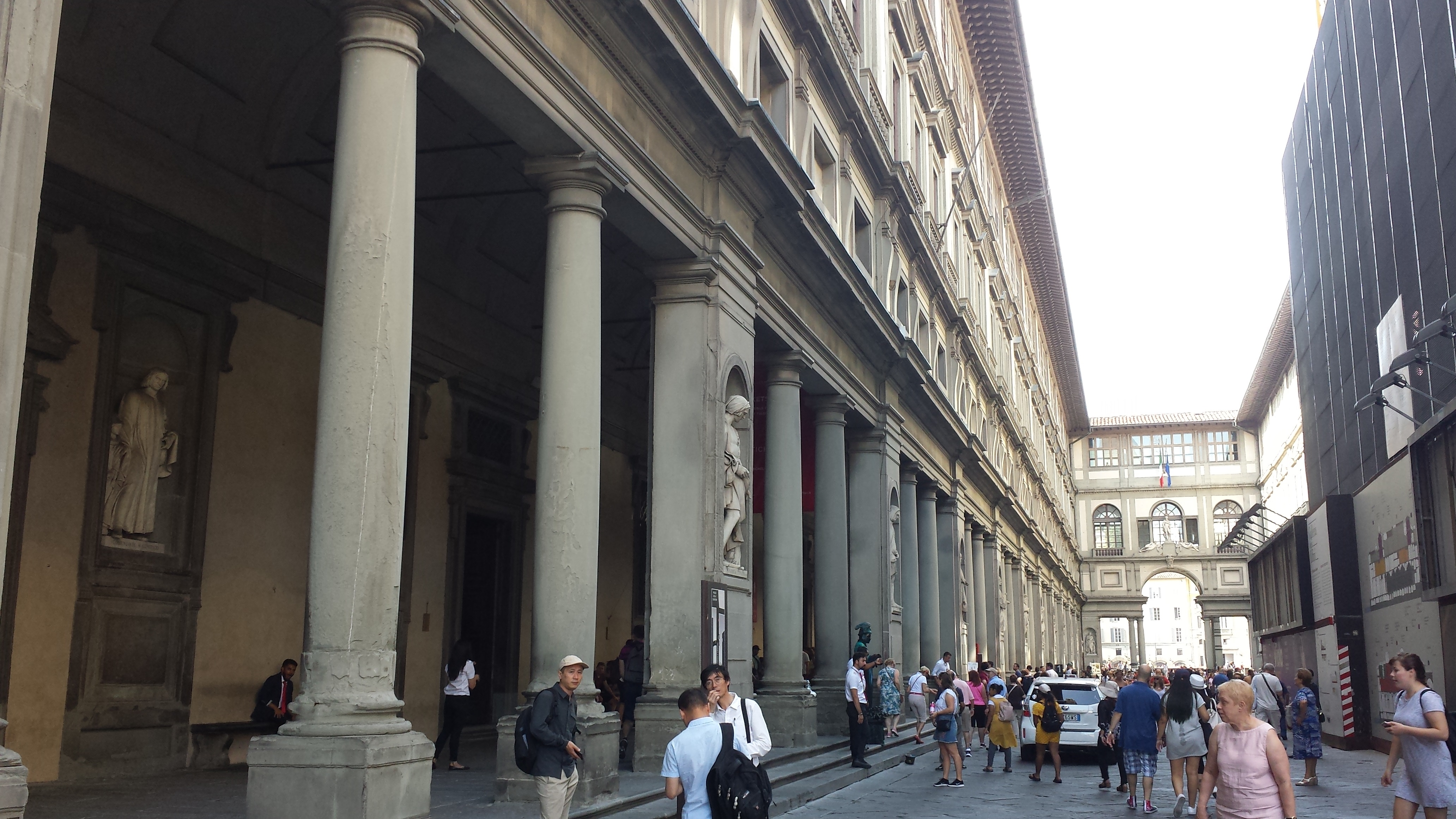 The Uffizi museum. The street leads down to the Arno River. We didn't get to go into the Uffizi, shamefully, because we hadn't bought tickets ahead of time and the line would have taken all day. Next time I go, I will remember to get all my tix online well ahead of my visit!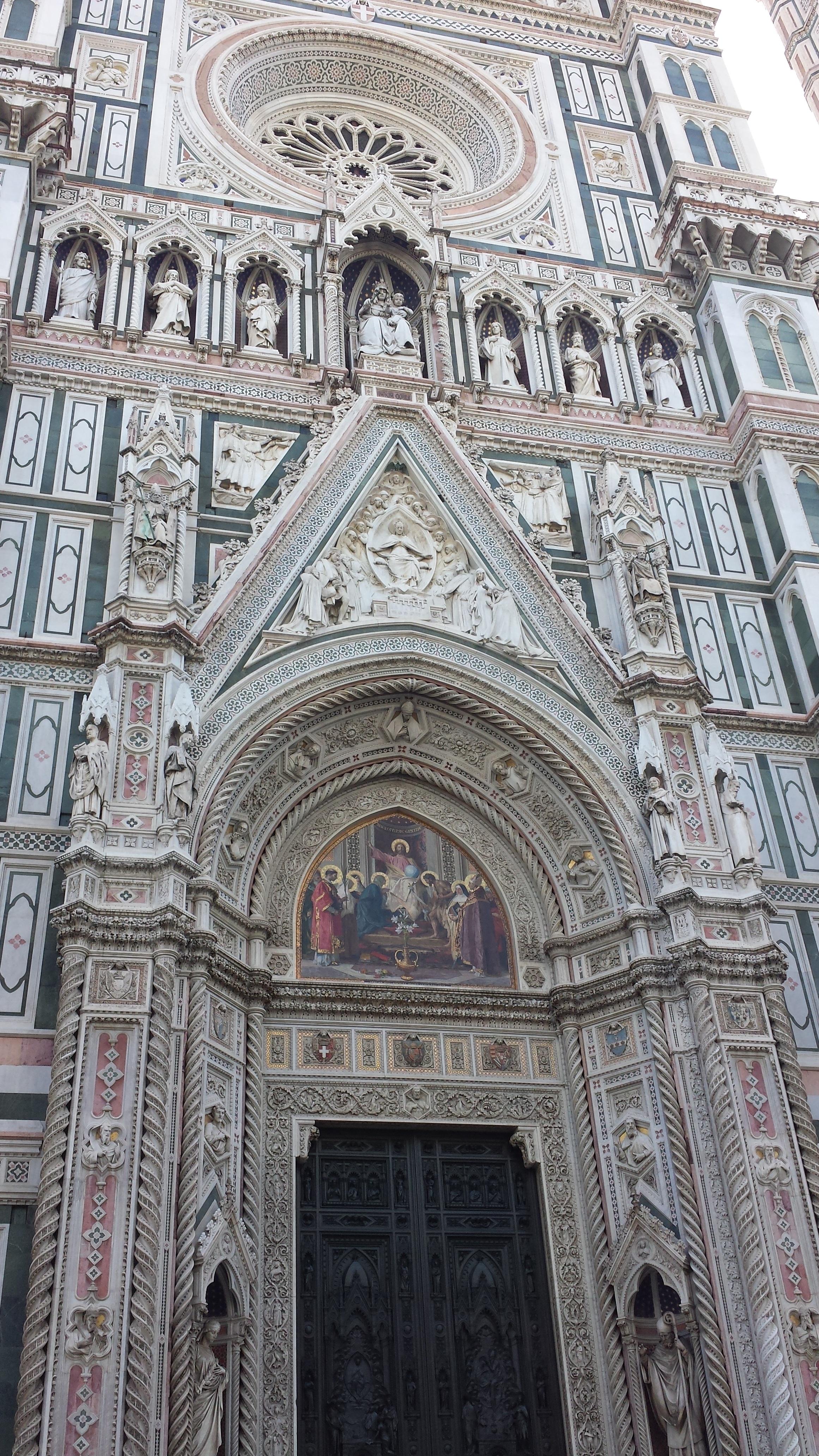 The breathtaking Duomo (cathedral). It you read the opening pages of my old novel, SWALLOW, main character Sophie compares her little Arizona town, named Florence as well, to the real thing, noting sarcastically that while the famous Florence boasts the Duomo and the Uffizi, her little town houses the Arizona State Penitentiary 🙂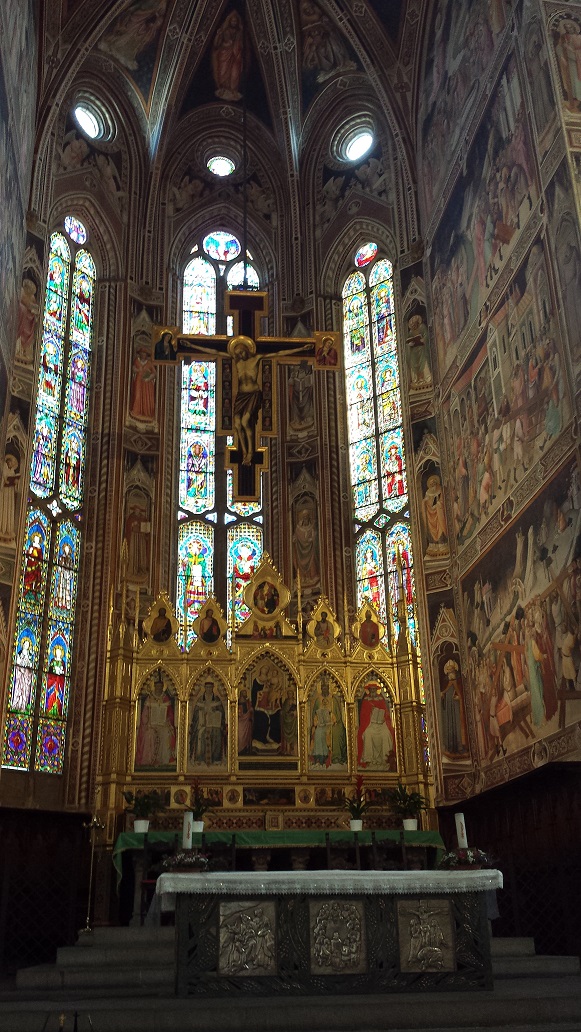 The inside of the Santa Croce cathedral, which is like the Pantheon in Paris, and houses many of the tombs of Italy's most revered such as Dante, Michelangelo, Galileo.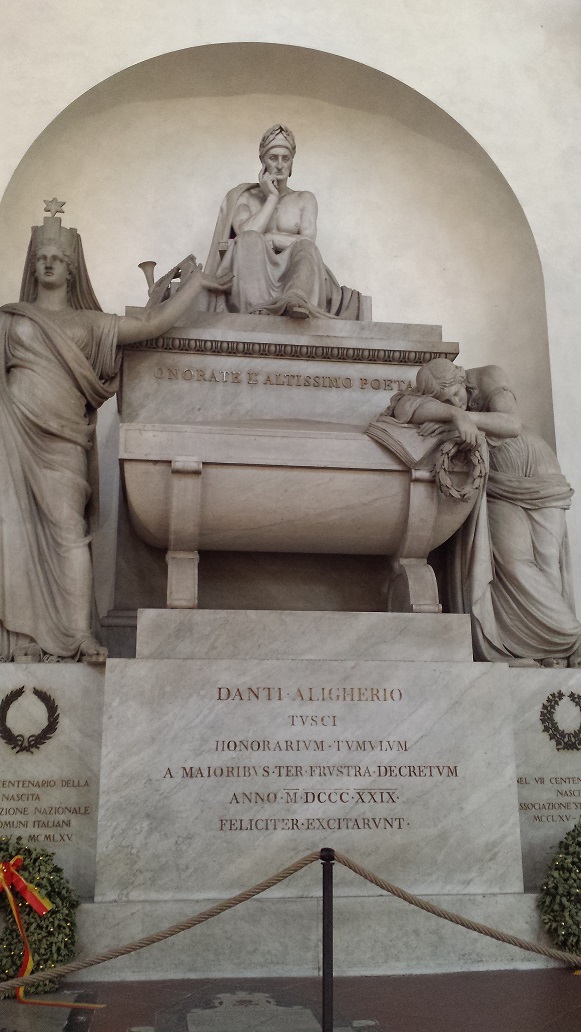 Dante's tomb.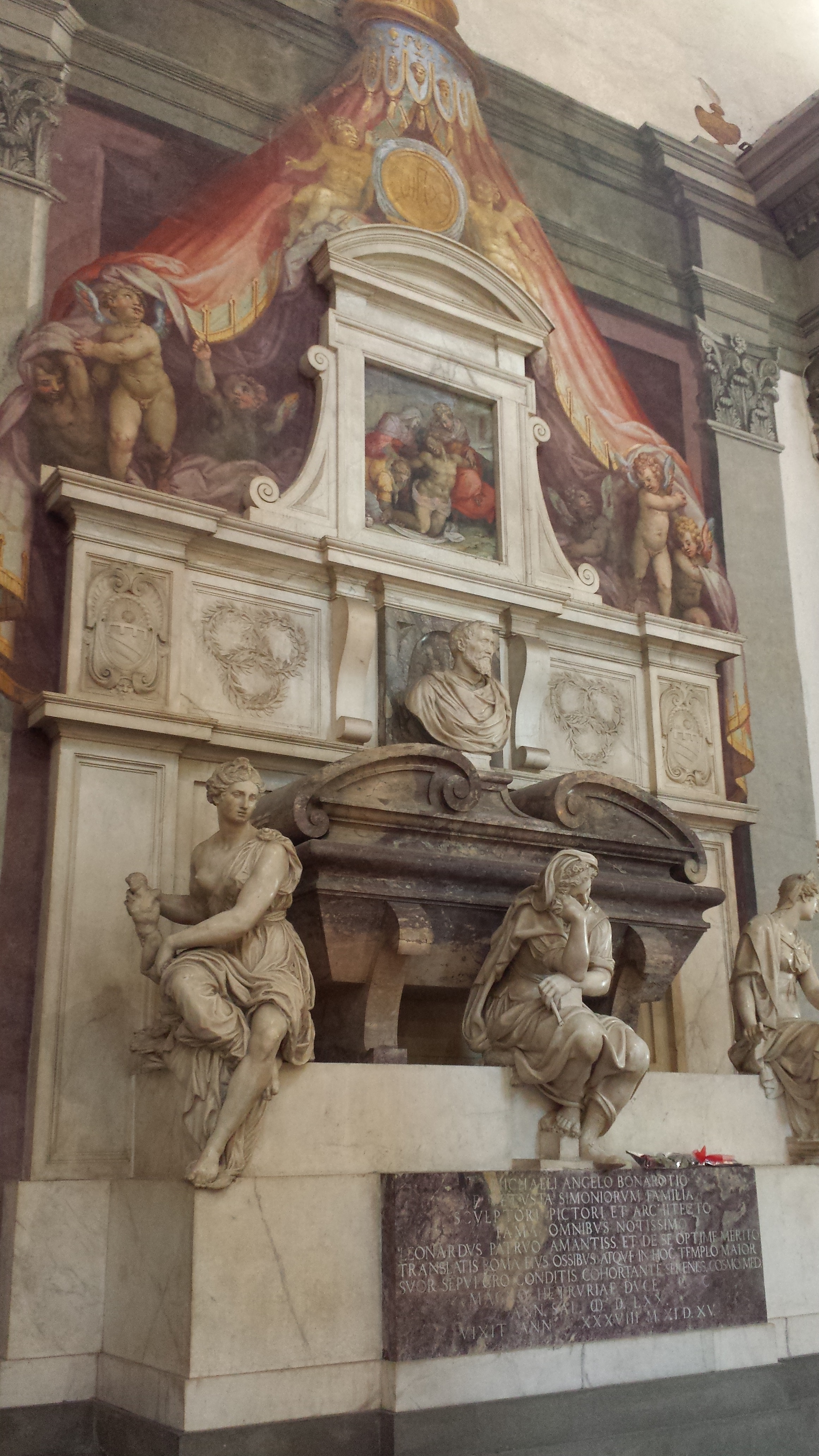 And the tomb of Michelangelo.
Of course we had to visit The Accademia Gallery, which now houses many of Michelango's statues, including David 🙂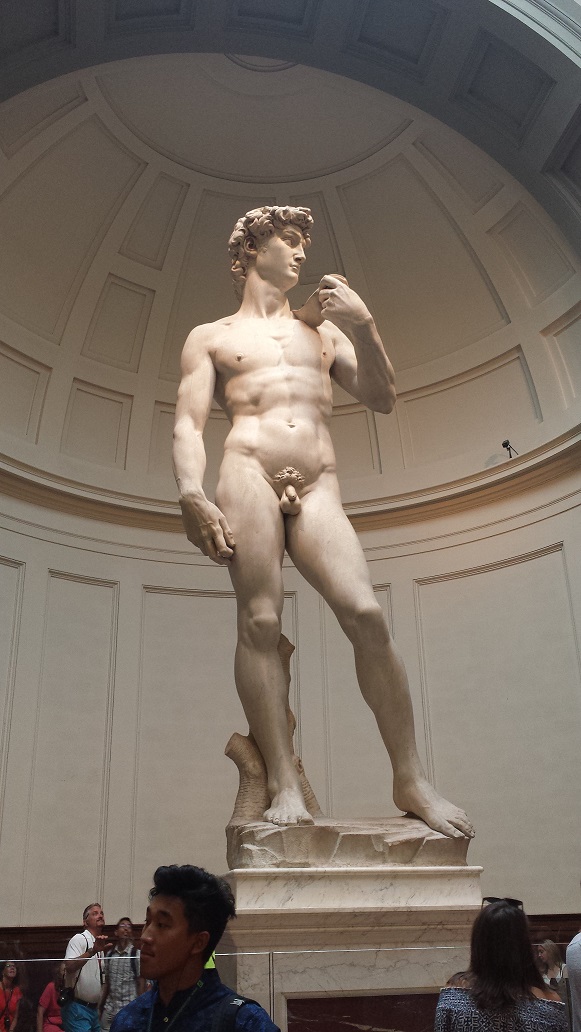 Okay, I kind of went crazy with David pics 🙂 I couldn't help it!
Here are a couple of lesser-known Michelangelos.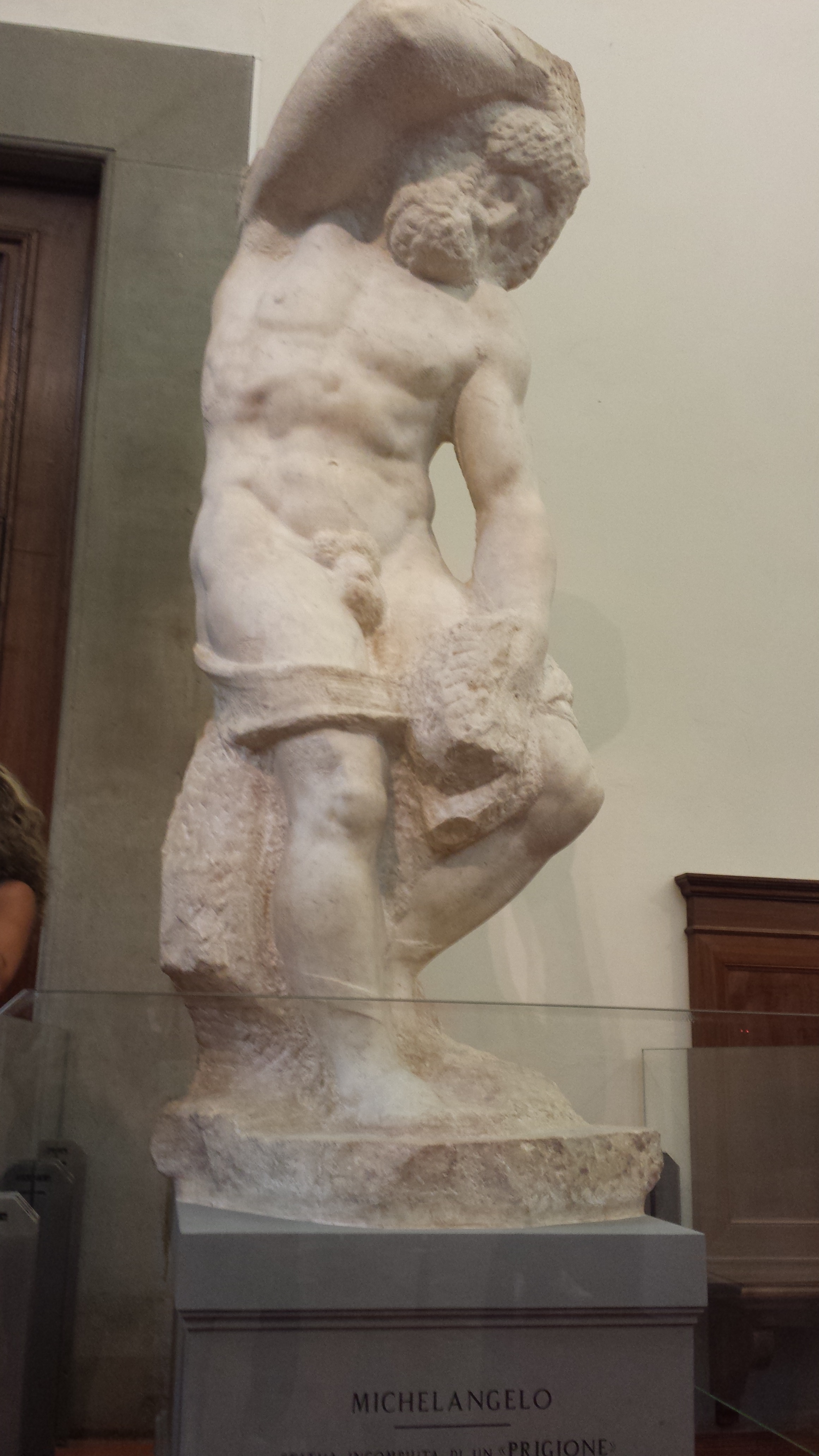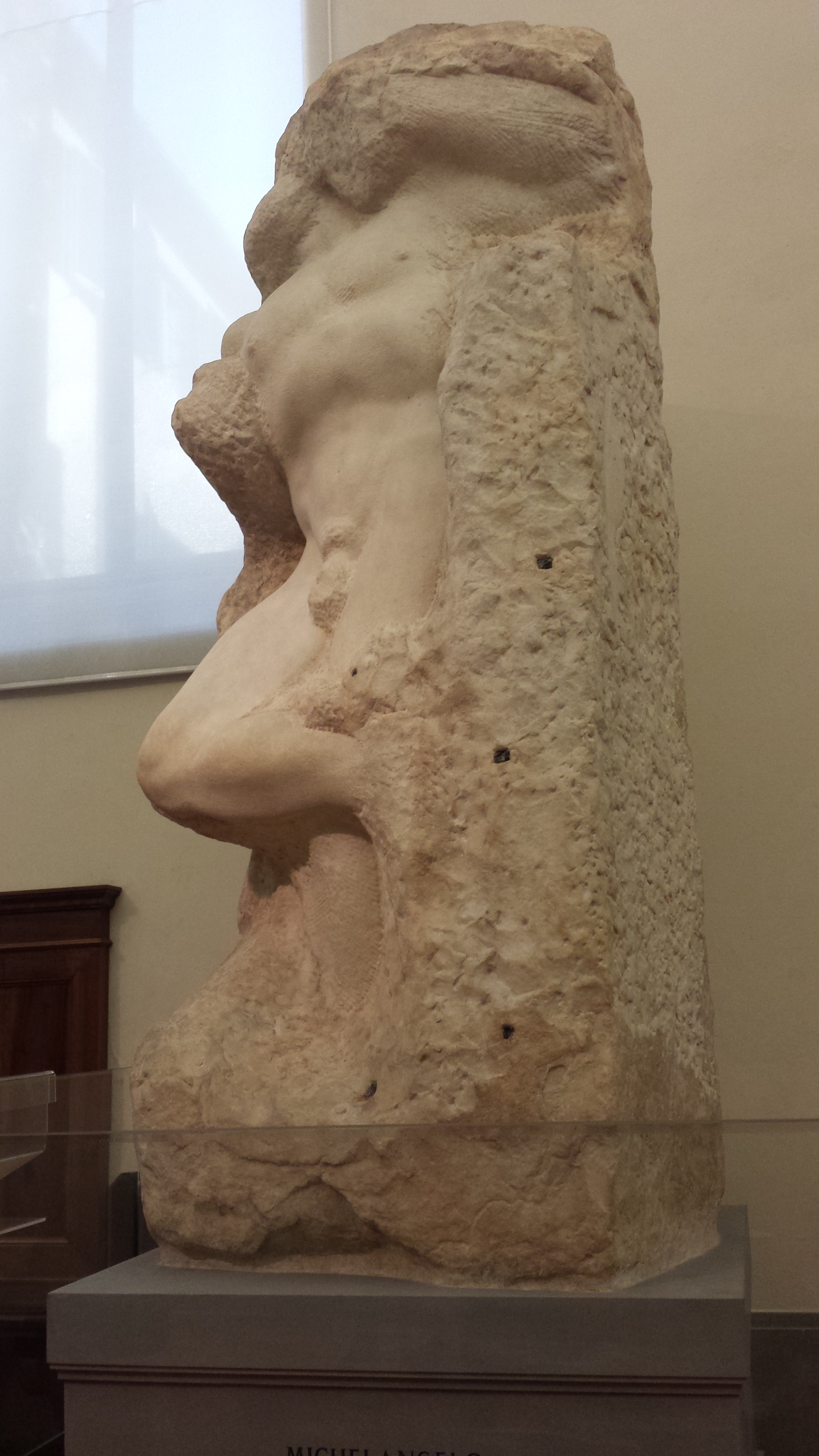 Anyway, off to work on TREMOR, my next dance romance, which I am hoping to have out by the end of this year, or early next year at the latest. Thank you so much for your patience and continued support! In the meantime, I hope you enjoyed my mini pictorial tour of Italy 🙂
Save
Save
Save